6 Shows to Watch After You've Binged "Inventing Anna"
We independently select these products—if you buy from one of our links, we may earn a commission. All prices were accurate at the time of publishing.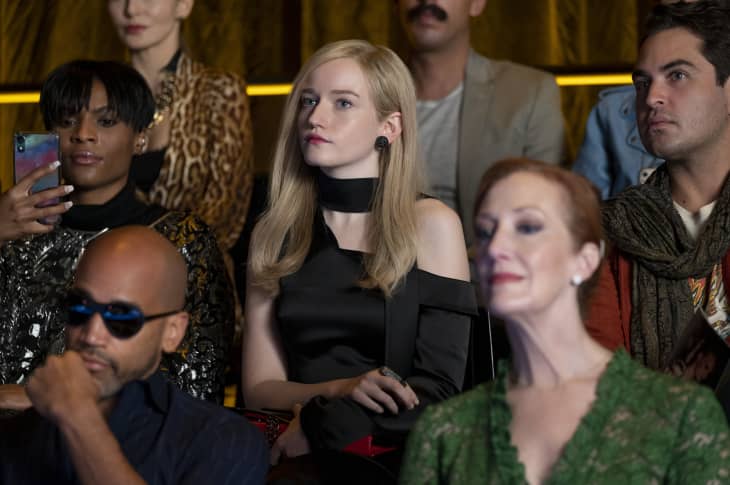 Netflix just released "Inventing Anna," the story of Anna Delvey, aka, Anna Sorokin, and it was mind-blowing. Under the fictional identity of a German heiress, Sorokin managed to defraud banks, hotels, and acquaintances, including art dealer Michael Xufu Huang and Rachel DeLoache Williams, who was once an editor at Vanity Fair.
Follow Topics for more like this
Follow for more stories like this
Shonda Rhimes, who created the series, and Julia Garner of "Ozark" fame, who played Sorokin, perfectly brought Sorkin's character to life and executed the plot at large for viewers to enjoy. "Inventing Anna" is one of those shows that you can't stop watching once you start, it's that good.

If you're already missing it, consider checking out one of these other binge-worthy shows:
"Katy Keene" — a spin-off of "Riverdale" that's a lot less dark but no less angsty — is based on an "Archie Comics" character of the same name. It follows Lucy Hale as Katy Keene, an aspiring fashion designer trying to navigate her way in New York City. Keene has her crew, which includes Julia Chan as Pepper Smith, an NYC "It Girl" who has big dreams and spends like she has big pockets. But as the show continues, it becomes unclear where the money is coming from — or if there's really any money at all. It would be easy to assume that Chan's character was loosely based on Sorokin.
Self Made: Inspired by the Life of Madam C. J. Walker
If you like stories about fake millionaires, you'll love this story of an actual millionaire. "Self Made: Inspired by the Life of Madam C. J. Walker" is a fictionalized depiction of the untold story of Madam C. J. Walker, the woman who revolutionized hair care for Black women everywhere. The miniseries follows Walker, played by Octavia Spencer, as she overcomes obstacles to become America's first Black female self-made millionaire. The series also stars Tiffany Haddish, Carmen Ejogo, Garrett Morris, and Blair Underwood.
"Generation Hustle" is a 10-part docuseries about the many different ways people have hustled to gain recognition, money, and power. These hustles usually involve scams, which almost never pay off in the long run. There's an episode focused on Sorokin that features her former friend, Williams, who got stuck with a $62,000 bill for a Moroccan retreat, thanks to Sorokin. Viewers will also meet scam rapper Teejayx6, self-proclaimed Google alum Kyle Sandler, and a fake Saudi Royal.
"Blood & Water" is focused on Puleng Khumalo (Ama Qamata), a teen whose sister was kidnapped as part of a human trafficking network. After meeting Fikile (Khosi Ngema) — a popular athlete at Parkhurst College, a prestigious school in Cape Town — Khumalo becomes obsessed with proving that she's her long-lost sister. While trying to do so, Khumalo uncovers a dangerous world run by wealthy and dangerous individuals. "Blood & Water" is a reminder of just how easy it is to break the law when you're well connected and flushed with cash. But just like Sorokin, you can't avoid the consequences of your actions forever.
If you enjoyed the fashion in "Inventing Anna," you'll definitely lose yourself while binge-watching "Emily In Paris." The series follows Emily Cooper (Lily Collins), a marketing exec and social media influencer living and working in the City of Love. Besides the fashion, you'll also enjoy the office drama, overly complicated love triangles, and the explosive friendships. Cooper's bestie Mindy Chen, played by Ashley Park, is also a heiress (a real one).
This isn't a series, but it's definitely worth mentioning. "The Tinder Swindler" was recently released on Netflix and follows the story of several women who were scammed by the same man who they all met on Tinder. This man used many names but was eventually revealed to be Shimon Hayut, who pretended to be everything from the son of a wealthy tycoon to a secret agent and a pilot. While in character, Hayut spun elaborate stories about needing money from the women in his life and ultimately stole over $10 million.