5 Shows to Watch When You're Caught Up With "You"
We independently select these products—if you buy from one of our links, we may earn a commission. All prices were accurate at the time of publishing.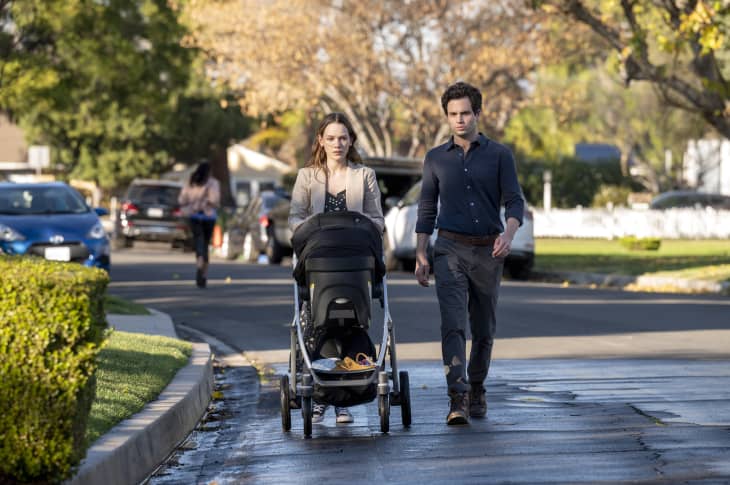 Your favorite serial killer is back to do some more murdering while talking about said murdering (the guy loves to narrate, what can I say?). Netflix's "You" — which recently released season three and was already renewed for season four — has a real monster as its protagonist in Joe Goldberg, and it's impossible not to devour it once you start.

If you've already sped through Joe's latest killing spree and are looking for more thrillers that share some similarities, here are five that might do the trick.
If getting into the mind of one twisted serial killer who loves to hear himself talk isn't enough for you, here's another: Dexter Morgan. The Showtime series "Dexter" is about a forensic analyst killing bad guys who get away with their crimes. It ran for eight seasons and returns for a 10-episode limited run called "Dexter: New Blood" airing in Nov. 2021. 

Available to watch on Hulu and Amazon Prime Video
Gillian Anderson and Jamie Dornan star as DSU Stella Gibson and serial killer Peter Spector in this psychological thriller. Gibson (Anderson) is called in to investigate Spector who is on the loose in Belfast. But little does she know he's hiding in plain sight as your typical suburban dad.

Available to watch on Netflix and Peacock
If you're into the cat-and-mouse vibe mixed with a truly unhinged serial killer, you need to watch "Killing Eve." (Plus, and it has Sandra Oh in it, who makes everything better.) Oh plays Eve Polastri, an MI5 agent who has studied female serial killers and is put on a team to track down one named Villanelle (Jodie Comer). It doesn't take long for both Eve and Villanelle to become obsessed with one another, and what ensues is a ride.

Available to watch on Hulu
In season two of "You," Joe Goldberg meets his match, Love Quinn, and the two go from a predator-and-prey-type relationship to something much more complicated. For something similar, watch "Hannibal." It's a prequel story to the one you already know about Hannibal Lecter, this time focusing on his twisted, complex relationship with FBI agent Will Graham.

Available to watch on Hulu
If you enjoy the serial killer genre but are ready for more of a true crime slant, HBO's six-part docuseries "I'll Be Gone In The Dark" is worth a watch. It follows the story of the late Michelle McNamara's personal investigation into a serial killer and rapist from the '70s and '80s, now infamously known as the Golden State Killer, after beginning her own true crime blog. This, too, is a series much about obsession, but this time it's about finding justice for the predator's victims.

Available to watch on HBO Max