Ty Pennington Suggests This Unexpected Way to Show Off Your Hobbies at Home
We
independently
select these products—if you buy from one of our links, we may earn a commission. All prices were accurate at the time of publishing.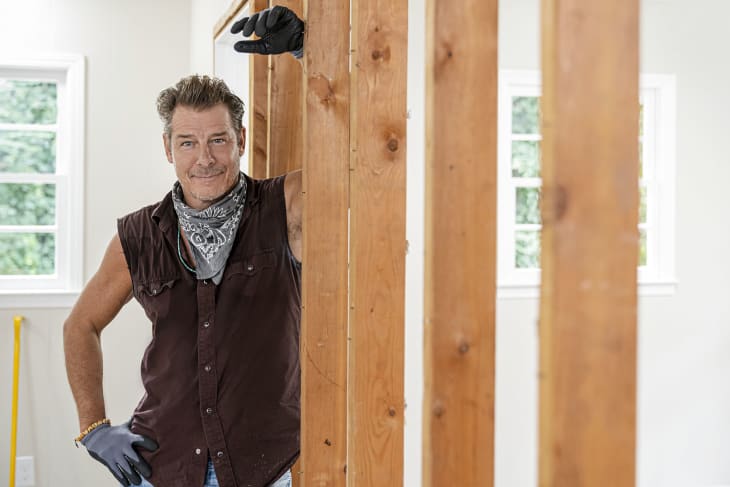 As Ty Pennington's wildly popular HGTV special "Ty Breaker" concludes its most recent episode, viewers are left with an expert design tip that is both budget-friendly and fun to try. It taps into the popularity of wallpaper, which Pennington says is the key to easily adding some of your personality into a space without being too literal.
Pennington and his design team turn a couple's bathroom/laundry space into a dedicated powder room while highlighting their love for everything Southwestern (cow prints and saddles included). The team said that wallpapering a powder room is not only a safe option in case it's your first time applying wallpaper, but it's a fun way to subtly integrate your own personal brand into your home's design and decor.
The couple loves horses, so the designers decided to go with a wallpaper depicting the animal in an abstract. When people would look close enough, they'd be able to tell the print has horses on them, but it wasn't immediately obvious (as seen in the second slide above). Pennington said that picking a subtle wallpaper that reflects our personal interests is a smart way to bring personality into a room without being too tacky.
Through these less obvious prints, you can integrate your own personal brand and try out test wallpaper at home without too much hassle.