Victoria Paris' LA Home Is Full of Facebook Marketplace Finds, a Built-In Daybed, and a Lime Green Kitchen
We independently select these products—if you buy from one of our links, we may earn a commission. All prices were accurate at the time of publishing.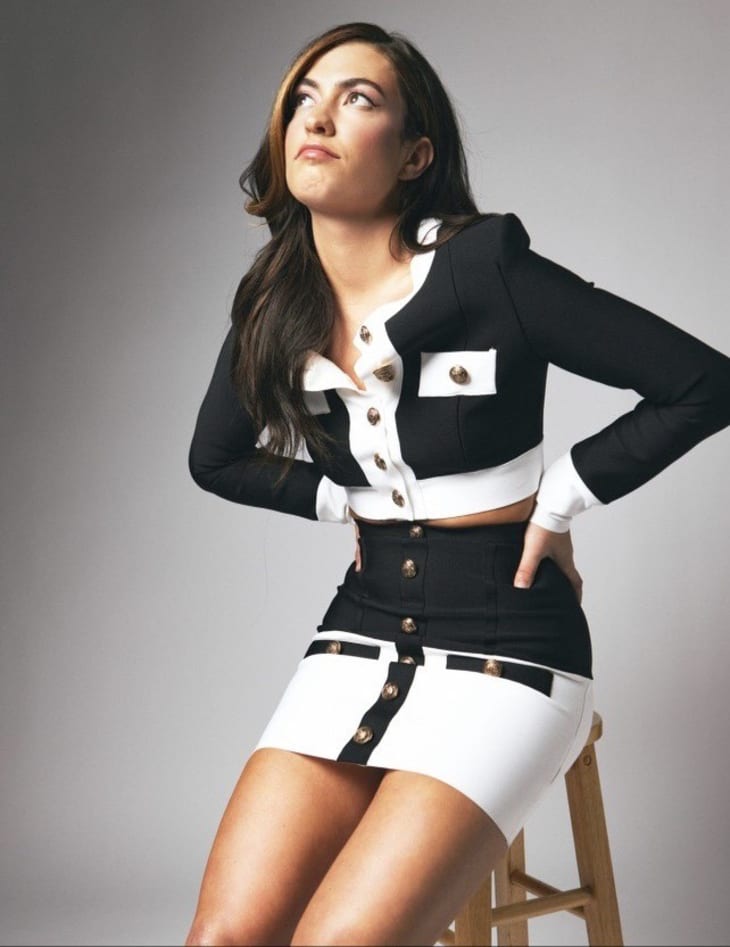 Victoria Paris recently made the cross-country move from her former New York apartment to her current Los Angeles home. She has garnered a massive following of over one million on TikTok for her vlogs, relatable queer content, and her immaculate eye for interior design.
Follow Topics for more like this
Follow for more stories like this
If you follow Paris on TikTok, Twitter, or Instagram, you can catch glimpses of her carefully curated home, like her built-in cozy daybed nook.
In a recent interview with Apartment Therapy, Paris frequently brought up her love for secondhand shopping, especially Facebook Marketplace. Between an antique orange lamp and artwork found on the streets of New York, a lot of her memorable decor items are one-of-a-kind finds.
Paris not only sourced items for her space in a relatable way, she also came up against the same design challenges many struggle with. "[Part of the process] was also figuring out how to take pre-existing furniture and fully design it in a new space — figuring out how to make your pieces versatile," Paris said.
If you think you've pinpointed her style just from her living room, think again. Featured in Domino, Paris' lime green dream kitchen is boldly painted Pretty Ugly by Backdrop. The vibrant color complements the multi-colored peel-and-stick backsplash, which was inspired by content creator Colorful Kimmes. 
Paris chatted about her cozy Los Angeles apartment, rejecting viral TikTok trends, and her favorite Facebook Marketplace finds below.
Apartment Therapy: TikTok loves your home. Has the app influenced how you decorate your space? 
Victoria Paris: Yeah, I think that it kinda influenced me in the opposite way. There's so many micro trends and fast fashion that happens on TikTok. The trend cycle is hard to keep up with and if you are, then it's corny already. So it's influenced me in a way to be different and pick things that are true to me and individual, vintage, and one-of-one.
AT: Regarding this trend cycle, have you noticed a difference in decorating trends having lived on both the East Coast and West Coast?
VP: In New York, it was just working with a box, so I was just picking things that popped in the space because there was nothing else going on outside of the apartment. For my California place, I really wanted special vintage pieces. A lot of the items I got from Facebook Marketplace are showstoppers in my new place, but in New York, I had a lot of flashy pieces. But I was really focused on finding little small, unique items to tie the whole space in California that complemented the outdoor space.
AT: What's your favorite second hand item or purchase?
VP: I just got this super cool orange lamp on Facebook Marketplace, and that was one of the ways I've complemented this couch. I met this girl who was a designer — we actually started a friendship through it — her name is Maritza, and she has a collection of hand-shaped chairs. 
AT: How are you approaching decorating your newfound outdoor space?
VP: I think my new place in California is huge indoor-outdoor living. To go from one part of the house, you literally have to walk outside, so I wanted to feel like my interior design style mirrored that. It didn't feel like I was walking into a perfectly staged home. I wanted it to feel like I was walking into a place that had been lived in for years.
AT: So would you say that a space that feels lived in as opposed to decorating your home to impress is important?
VP: The way that I grew up, my parents moved around a lot, and none of them felt lived in, which was something that was really important in my current places. I have had people over that thought that [my home] was an extension of myself, especially walking in and people knowing this is Victoria's house.