Virtual Coffee Shops Have Saved Me While Working From Home
We independently select these products—if you buy from one of our links, we may earn a commission. All prices were accurate at the time of publishing.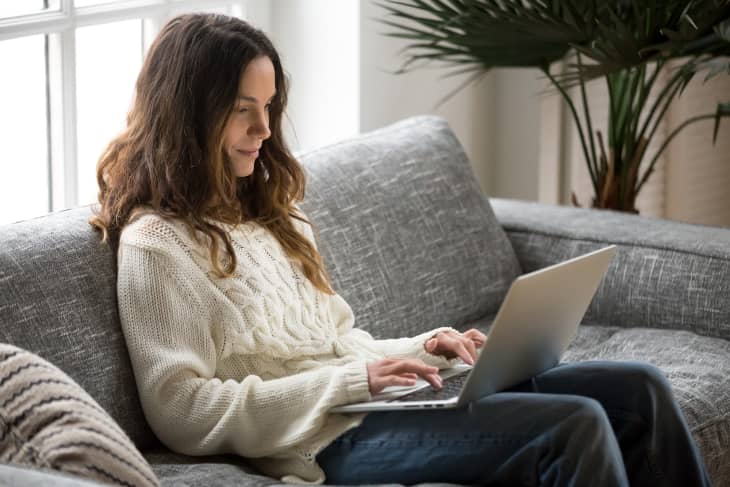 When COVID-19 shifted my office job into a work-from-home job, I found plenty to be grateful for. I was safe, healthy, and employed — all without having to wear dress pants. But having rarely spent a weekday at home, I was taken aback by the noise that comes with living in an apartment complex (leaf blowers, barking dogs, neighbors, etc.). I found myself wishing for the days I could get out of the house and work at a coffee shop where the cold brew was strong and the distractions minimal.
Follow Topics for more like this
Follow for more stories like this
Of course, considering the pandemic, in-person coffee shops weren't an option — but YouTube opened my eyes to the world of virtual coffee shops. Much like how the Yule Log plays in the background of holiday festivities, these videos don't demand attention and make the perfect companions for everyday activities like working, reading, and sleeping. Varying in length, these virtual coffee shop have the sights and sounds that give you that comforting feel of being at your favorite cafe.
I'm not alone in this love for coffee shop videos. Channels like Calmed By Nature and Cozy Rain draw millions of viewers, and searching for "coffee shop ambience" on YouTube results in a seemingly endless scroll of videos, each with a different aesthetic, setting, and soundtrack. You could even stream one on TV for an easy way to switch up your space.
Another rarity? The comment sections on these videos are largely peaceful. Some viewers leave short stories inspired by the imaginary setting; others comment what they'd order. 
As for me, I'll take a large cold brew and a croissant, please, and pretend I exist in this imaginary world where the coffee is always fresh, the rain and leaves never stop falling, and I'm surrounded by friendly strangers enjoying their own little world. At least until we can safely work at coffee shops in person again.