The "Dog Days of Summer" Are a Real Thing, and They're Officially Behind Us
We independently select these products—if you buy from one of our links, we may earn a commission. All prices were accurate at the time of publishing.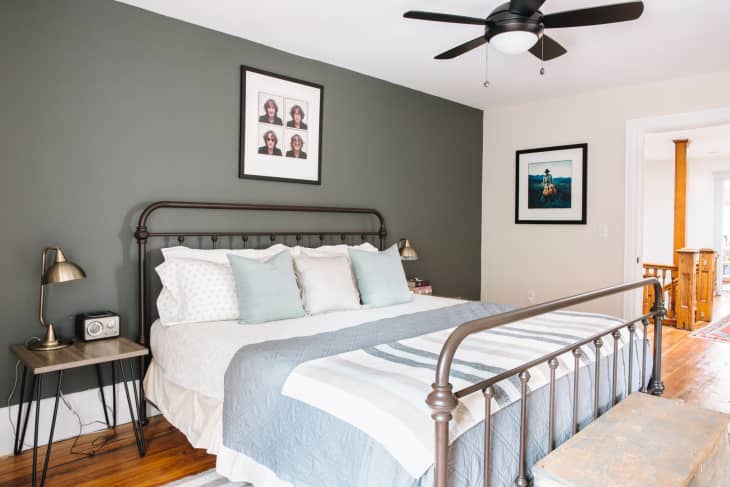 Apartment Therapy Weekend Projects is a guided program designed to help you get the happy, healthy home you've always wanted, one weekend at a time. Sign up now for email updates so you never miss a lesson.
Where I live in north Florida, by the time summer ends, the lushness I love starts to look a little tired. Trees that blossomed bright and green just a few months ago look draggy and spent, and flowers that thrive in sun struggle to put out their last shouts of color before cooler weather comes.
Even if you live somewhere with less extreme weather, these "dog days of summer" will have you thinking about the change of seasons. Fall fiends start dreaming about sweater weather and pumpkin spice, and the summer lovers, depressed about summer being nearly over, rant about how it's way too early for all that.
Now that the season is winding down, it's time to tackle one home mess that summer ushered in: Dirty and dusty fans. Ceiling fans, box fans, standing fans, personal fans — let's clean them.
This Weekend: Clean your fans.
Dusty fans are unsightly and they can recirculate dust throughout your home. Cleaning them makes your home look and feel cleaner. Getting rid of dust that's collected on your fans also helps them run more efficiently. As with any machine, good maintenance increases the longevity of your unit.
Here are some helpful tips for cleaning your fans:
Pillowcases are great for cleaning ceiling fan blades because they act as a bag to catch all the dust that's settled, keeping it from flying around in your indoor air or redistributing on furniture and floors.
Always make sure to unplug any portable fan before cleaning it.
Vacuuming your unit with a brush attachment is a great way to clean off dust.
Using compressed air is another effective way to dislodge dust from more intricate areas of your unit.
Check to see if you can remove the housing of your portable fan. This way, you can hose the housing off and then clean the blades with a drier, more gentle method.
A cloth dampened with a bit of soapy water should easily get the grime off your fan components.
You can catch up with weekend projects right here. Share your progress with us and others by posting updates and photos on Instagram and Twitter with the hashtag #atweekendproject.
Remember: This is about improvement, not perfection. Each week you can either choose to work on the assignment we've sent you, or tackle another project you've been meaning to get to. It's also completely okay to skip a weekend if you're busy or not feeling the assignment.