The Risky Real Estate Trend You Should Be on the Lookout For
We independently select these products—if you buy from one of our links, we may earn a commission. All prices were accurate at the time of publishing.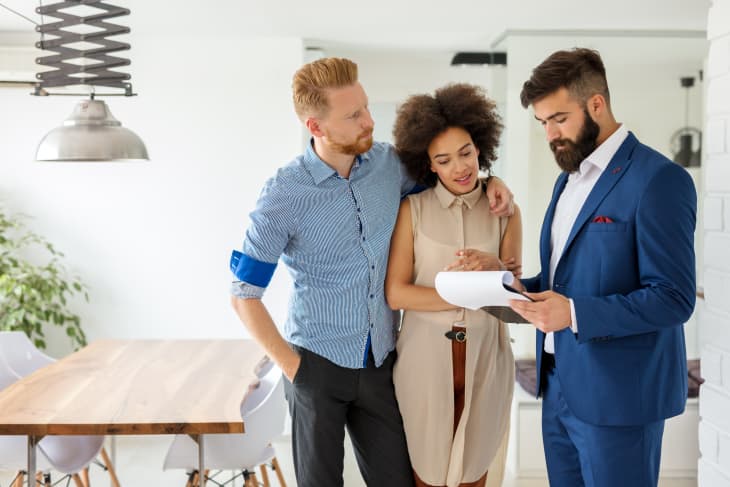 When I bought my home nearly a decade ago, it was located in one of the last remaining affordable swaths of Colorado, smack dab between Denver and Boulder. Along came a light rail commuter station within walking distance of my place and, subsequently, steady increases in my home's value, according to the county assessor's annual mailer. Coinciding with this — as Colorado's housing market came to a boil — I started to receive dubious flyers from companies interested in buying equity shares in my home.
Follow Topics for more like this
Follow for more stories like this
It piqued my curiosity (and skepticism): What exactly are home equity shares? And should people be leery of these strange flyers?
I chatted with a few experts to get the lowdown on home equity share agreements. It turns out they're quite risky, though they can help you access some of the equity in your home while you still live in it. Home equity shares aren't just for existing homeowners, either: Some investors in sizzling hot markets are willing to help cover your down payment in exchange for a sizable cut of the profit if and when your home appreciates in value. 
Here's what homeowners and buyers alike should know about home equity shares.  
How Home Equity Share Agreements Work for Existing Homeowners 
You can think of home equity shares like buying stock in a company, explains Tim Macy, a real estate agent with Real Broker LLC in San Antonio, Texas. 
"With home equity shares, you own a home, and there are investors who would like to buy equity shares in your home in exchange for cash," he explains. 
As partial owners, these investors won't show up on your doorstep with a suitcase expecting access to your guest room — they don't actually have any rights to your property. But by the end of the shared appreciation agreement term, which is often 10 years, you'll be required to pay back that cash advance, plus a share of your home's appreciation value if it did indeed increase in value, explains Cynthia Meyer, a Certified Financial Planner with Real Life Planning. Typically in these types of agreements, if your home went down in value, you'll pay the cash advance back, minus a percentage of the depreciation.  
Home equity share agreements are most common in areas where residential properties have gone up in value significantly, and thus tend to have a lot of equity. But if you can't pay back the loan, the investors could foreclose your property, Meyer explains.
So, why might you bite at this offer? The short answer: You have poor credit or lack a stable income.
Let's say you have $200,000 worth of equity in your home. It's not just sitting in a safe where you can easily access it, Macy explains. But if you wanted to do, say, do a renovation project or pay off a big expense, the agreement could give you early access to your equity. But if you have decent credit and steady employment, you're better off taking out a Home Equity Line of Credit, Meyer says.
What Do Home Equity Agreements Mean for Buyers? 
In some hot markets, investors are looking to team up with the homebuyers who'd occupy the property they're investing in. The investor, in this case, would cover most or all of the down payment, explains Jess Kennedy COO and cofounder of Beeline, a digital lending platform. "If the property appreciates in value, the investor and occupier split the profit," Kennedy says. "If the property depreciates, the investor will see a loss on their investment."
In this arrangement, the occupier pays for all the upkeep of the property, much like a regular homeowner. Buying a home with an investor can still be a dicey move, though, because you might have to pay back the investor within that 10-year time frame. To do this, you could sell the property, refinance it, or find some other way to pay the investor, Kennedy says.
"This can be tricky since no one knows how the housing market will fare year to year or decade to decade," she says. "It's a risk."