What Is a Nomad Visa and Why Would I Want One?
We independently select these products—if you buy from one of our links, we may earn a commission. All prices were accurate at the time of publishing.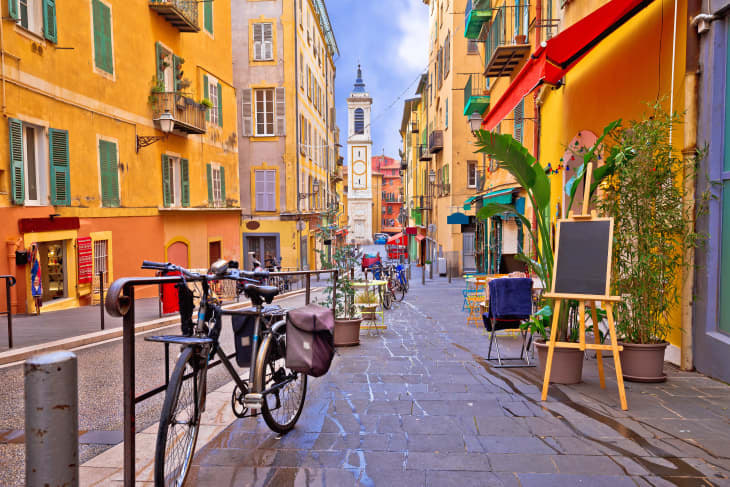 If there's one good thing that's come out of the past few years, it's that more folks can work from anywhere. Offices transitioned to at-home workspaces, and at the same time, there was a rise in people doing freelance work and seeking online jobs. Nowadays many are experiencing a nomadic life, or in other words, working from wherever they please. Although this seems like a dream, how exactly do you go about touring different countries while working remotely? The answer is: Get a nomad visa. Here's all you need to know about securing a nomad visa, including whether or not you need to get one.
Follow Topics for more like this
Follow for more stories like this
Having a nomad visa means that you can live in a country while working remotely. It allows for a more extended stay than a typical tourist visa, although having a digital nomad visa isn't a pathway towards securing citizenship. In many countries, such as France and Iceland, you need to prove that you can support yourself if you stay longer than a certain amount of time and want to move there permanently.
Do I need a digital nomad visa? 
Although most visitors secure a tourist visa, in some countries, it's illegal to work while living there. Of course, this doesn't include casually answering emails and doing light work while you're traveling. However, if you plan to stay in a location for a bit while freelancing or working remotely, you will need to get a nomad visa. One thing to note is that this visa is only for those working digitally, as you can't secure a local job while on a nomadic permit. 
Do I need a visa to be a digital nomad?
To stay in a country beyond the tourist visa expiration while working remotely, you will need a nomad visa. However, the need for this special permission varies according to the country you're entering and how long you intend to stay. It is possible to work remotely while traveling on a tourist visa, although you'll need to get a nomadic visa if you choose to stay. 
What is the criteria for getting a nomad visa?
The best place to start is by having a remote job that you can perform no matter where you travel. Additionally, to secure a digital nomad visa, you need to be at least 18 years old. You also need to meet a minimum monthly income, which is different for each country. Because this varies, check the guidelines for where you want to go.
What countries have nomad visas?
Currently, there are over 50 countries that offer visas for those working remotely. If you want to visit Europe, consider Portugal, Germany, or Iceland. North and South American countries, such as Mexico and Argentina, also offer visas for digital nomads. You could even head to a Caribbean island like Saint Lucia or Aruba or another area like Taiwan, Dubai, or Sri Lanka. Where you head is up to you. With so many options around the globe, becoming a digital nomad is more common, which is one reason more folks are choosing to explore while working remotely.