What Is a Security Deposit, Anyway?
We independently select these products—if you buy from one of our links, we may earn a commission. All prices were accurate at the time of publishing.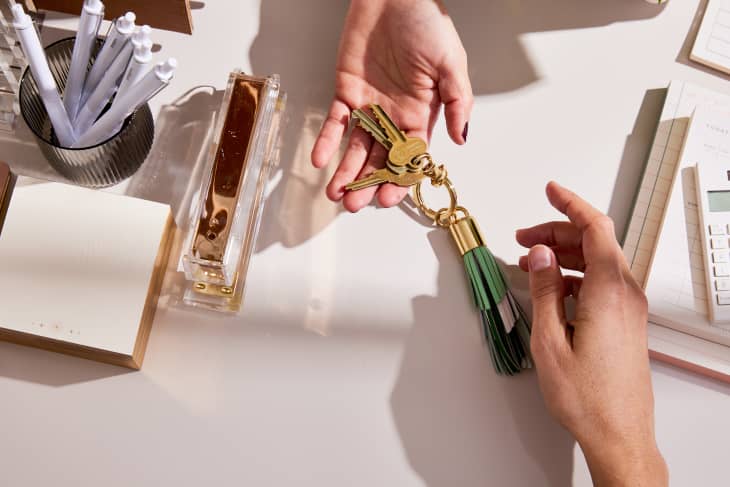 When you move into an apartment, you'll likely have to pay a security deposit. But how is that different from first and last month's rent, and how can you ensure that you get the full amount back? Here's what to know.
Follow Topics for more like this
Follow for more stories like this
What is a security deposit?
A security deposit is a one-time refundable payment to your landlord or property manager that they could use to cover the cost of any damage to the property when you move out of your rental. This allows the landlord to confidently rent the property knowing they won't have to cover the cost if damages occur.
This payment is typically due when you sign the lease, along with first and last month's rent. Sometimes the security deposit can double as the last month's rent, in which case it would be nonrefundable. Be sure you understand what you're paying for — and what money is refundable and what isn't.
How much will my security deposit be?
The amount of the security deposit depends on the property, as well as your history as a renter and any information that may come up on a background check. Renters with a lower credit score or a history of bankruptcy or eviction may have to pay a higher security deposit.
Why do I need to pay a security deposit?
A security deposit gives the landlord the opportunity to recoup costs for any damages to the property or unpaid rent. In a situation where there is damage to the apartment when you move out, the landlord will keep the portion (or all) of the security deposit to pay for repairs.
Do I need to pay a security deposit and first and last month's rent?
Depending on the property and the landlord or management company, you may need to pay first and last month's rent, both of which are nonrefundable, as well as a security deposit that is refundable. You may also need to pay deposits for utilities. 
How can I make sure I get my security deposit back?
To get your full security deposit back, you should leave the apartment as you found it. When you move in, you'll likely fill out a move-in inspection form. This is where you'll note any existing damages to the property that you shouldn't be held liable for. Make sure to fill this out as thoroughly as possible, so you're not financially responsible for damage that was already there. 
When you move out, there are a number of things you can do to ensure you'll receive the full deposit back. Clean the apartment thoroughly, inspect for and repair any damage, repaint the walls if you painted them while you lived there, be present during your move-out inspection to offer an explanation for any issues, and turn in your keys when you move out.