7 Things to Ask Neighbors Before You Buy a House, According to Pros
We independently select these products—if you buy from one of our links, we may earn a commission. All prices were accurate at the time of publishing.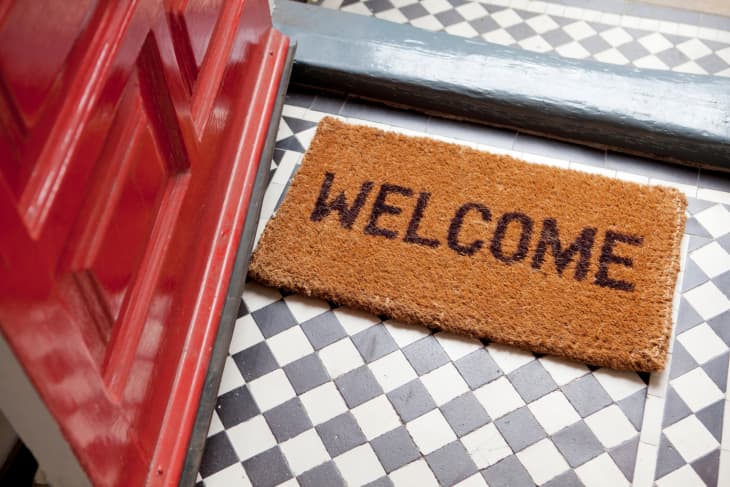 The internet is a wonderful resource for all of life's questions—well, most of them, anyway.
Follow Topics for more like this
Follow for more stories like this
When it comes to house hunting, there are certain things that only a resident of a neighborhood could tell you about your future home and surroundings, from the HOA to its kid-friendliness, and much more. Those location-specific insights, which could help you decide if a neighborhood is the right fit for you, can't be found anywhere else.
So, the next time you're house hunting and have the chance to chat up a potential future neighbor or two, what should you ask them? We spoke to a recent homebuyer and a real estate agent for their insights.
Are there many renters around here?
If a neighborhood has a lot of renters, that might mean it's hard to resell a home in that community, says Lynette Kohn Huber, a real estate agent with Walker Reid Realty in Boynton Beach, Florida. "You don't always like to think about the prospect of reselling a home just as you are about to buy, but you always should. You never know what might come up in life and you'll be forced to move again."
Have there been any break-ins recently?
We all want to live somewhere safe. So it's always smart to ask if there have been burglaries, vandalism, or the like, says Amaro Hesen, who recently relocated within South Florida with his wife and daughter. "We wanted to be able to walk around at night and feel safe, especially with a young child."
Huber agrees that asking a neighbor about general safety is important. "It's great when you find out that the neighbors all ride bikes, push strollers, walk dogs day and night in a neighborhood," she says. "That tells you almost all you want to know about how safe it would be to live there."
How old are the kids who live around here?
If you have kids, you want to know whether the neighborhood will work for them, Huber says. "It's great to find out that there are lots of young families, but what if your kids are teens? Ask specifically about the age of the children in the neighborhood." 
But don't stop there, she says. "Find out where the kids go to school if you can. Many people in our area send their children to parochial or private schools." That might be a red flag about the public schools in the vicinity.
What kinds of things does the homeowners association (HOA) cover?
If you're buying a condo, you'll likely become a part of a homeowners association, or a board of unit owners who oversee the community's management.
"We wanted to make sure the HOA was affordable but also good value for the money," Hesen says, pointing out that many HOAs now offer premium TV channels and high-speed internet to residents as part of their dues.
While some people prefer that the HOA firmly enforce community rules (like governing homes' paint colors), others might want something a little more lax, Huber says. "I like having general rules but don't like them being so strict that I have to worry about what type of car I can have parked in my driveway," she reasons.
Have you heard of any issues with the house we're planning to buy?
Hesen says that if the neighbors have seen many contractors visiting a home, it might be for general upgrades. "Or it might also be something more concerning that we would then ask an inspector to keep an eye out for, such as plumbing issues, mold, and more," he says.
What do you think of the neighborhood? 
Finally, asking an open-ended question like this could lead to issue you wouldn't have thought to ask about, Huber says. "It might lead to something unpleasant or personal to one neighbor but it might just confirm that it's the perfect place for you."