Here's Where to Find Wine Crates for All Your Projects
We independently select these products—if you buy from one of our links, we may earn a commission. All prices were accurate at the time of publishing.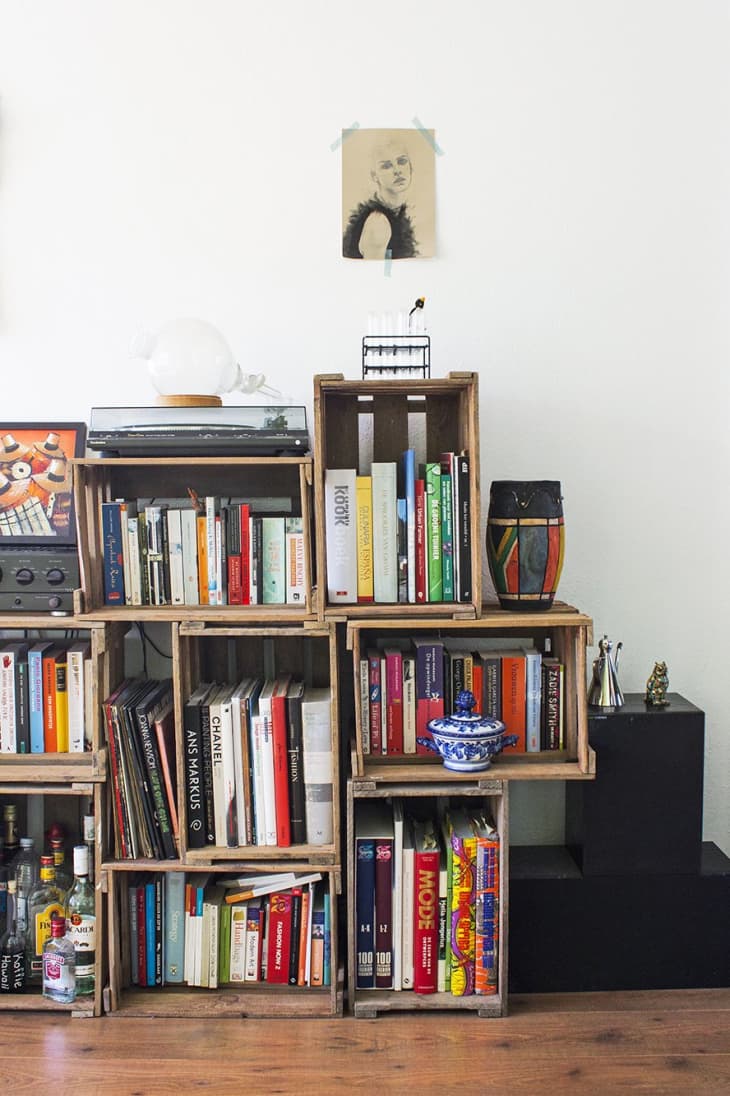 The essence of so many makeovers and home renos are DIY projects. They allow you to have control over the exact look you want and give you so much satisfaction once they come together. 
But when it comes to sourcing the right supplies for those projects, there are always some unique home goods that seem like they'd be easy to find, but end up proving difficult. One of those items? Wine crates. If you're not an avid wine fan or one who frequents tasting rooms, these unexpectedly stylish wooden boxes are more elusive than you'd think.
Follow Topics for more like this
Follow for more stories like this
But before you begin your hunt, what if you just love the look of wine crates but haven't a clue what you want to create? There are plenty of options—you can incorporate them into everything from DIY headboards and platform beds to floating shelves and office desks. With a bit of research (and maybe a few hours on Pinterest), you'll have ideas set in stone.
So fear not, your rustic handmade endeavors aren't a lost cause. Use the list below of places that you can typically find wine crates.
Look on Amazon as there are quite a few sellers who sell wine crates now. There are also a large variety of wooden fruit crates and apple boxes, so no matter what box-heavy project you have going on, you've got plenty of options.

Facebook Marketplace is a treasure trove for things like this. It also gives you the opportunity to post a listing in search of specific items, which makes the likelihood of finding these boxes even higher.

Search on Etsy for sellers who have crates that aren't super expensive, but are still super stylish. There's a wide variety that come in different sizes and are labeled from different places like France and England.
Call local wine shops and liquor stores and inquire if they give away crates or sell them. If they don't do either, it's worth asking where they source theirs or if they're willing to share other places that sell them.
Poke around your nearest Goodwill or charity shop. While it's not guaranteed, random things often show up just when you need them, and it's great if you're not looking for a bulk number of them. Craigslist and eBay are two resale sites that also occasionally carry this type of item, too.
Browse your local antique shops. If you live in a smaller town (especially those with a large wine scene) you might have a better shot at scooping up some crates in antique stores.

Check out Costco or other bulk sale stores for crates as they'll most likely let you take them for free if the crate is empty or isn't being used, according to Costco Wine Blog.

If the wine label isn't important and you're just after crates that resemble those found holding bottles of Pinot, visit your local craft stores like Hobby Lobby, Michael's, and JoAnn for versions that aren't marked with specific wine brands.