Write a Letter to Your Future Self With This Website
We
independently
select these products—if you buy from one of our links, we may earn a commission. All prices were accurate at the time of publishing.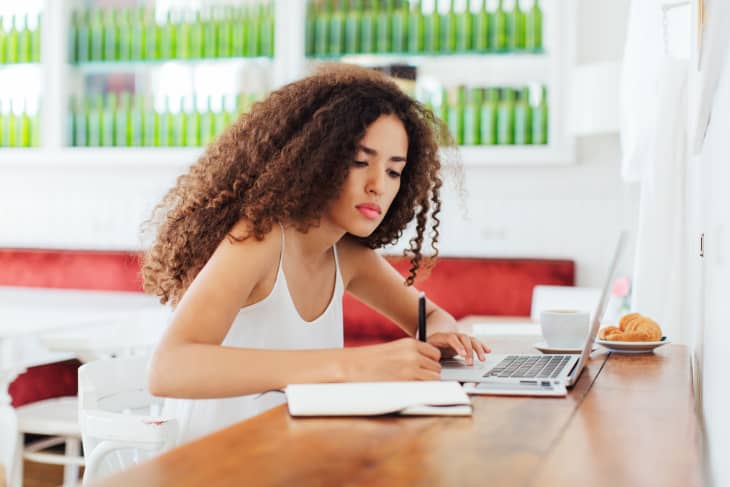 The start of a new year is often a time for reflection. How did this year change you? What do you hope to carry with you, and what do you hope to leave behind? You can make a list of resolutions, if that's your style, but here's another option: you could write a letter to your future self.
The website FutureMe is built on this premise. It's not only intended for the new year, but now is as good a time as any to try it. On FutureMe.org, you can write a letter to yourself and choose the delivery date: in one year, six months, six years, or any amount of time you like. 
Unlike a physical note you write yourself or an email you schedule to send to yourself from your own inbox, this one will be inaccessible until the delivery date of your choice. (You also can't lose it deep in your closet!)
You can choose to keep your letter private, or you can make it public but anonymous. The gallery of public letters gives you a glimpse into people's memories and hopes. Many were released just a year or two after they were written, but some go back more than ten years. 
The older letters often grapple with mortality and major changes, personal and global. They have titles like "Do we remember these times?", "Have you kept your promises?", and "You'll get over this." Some are painful to read, and some are uplifting.
"I have been sending my future self letters (to arrive 5 years later) every two months since 2004," reads one anonymous testimonial. "It is an amazing experience to see my previous worlds. Some seem little changed and others are almost like alternate realities."
What do you want to tell your future self? Write a letter at FutureMe.org.