This Botanist-Trained AI Will Fix All Your Plant Problems
We
independently
select these products—if you buy from one of our links, we may earn a commission. All prices were accurate at the time of publishing.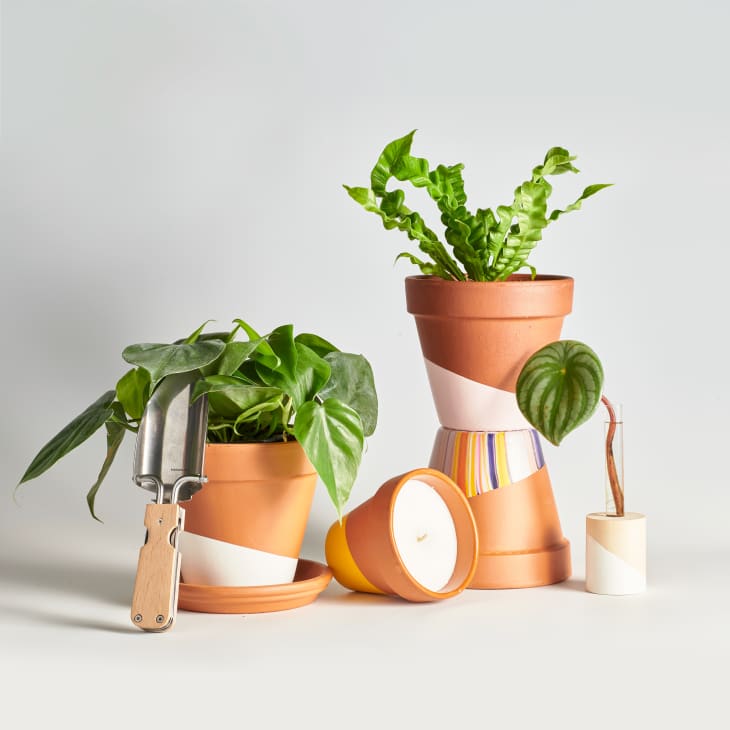 Have you ever been worried about your houseplants post-move or while you're away on a trip? Often, the best advice lies in a plant-centric Facebook group or subreddit thread, but an AI-powered plant doctor may be the answer to your questions.
Plant subscription company Horti has launched Hort-AI, a plant expert powered by artificial intelligence that can provide expert-backed information about any houseplant within seconds. So whether you're interested about your plant's wellbeing or simple instructions to care for it, you essentially have a botanist in your pocket.
According to Puneet Sabharwal, Horti's Founder and CEO, Hort-AI was trained by a Natural Language Processing data scientist and what Horti's team deemed "the world's best botanist." 
After testing and training the artificial intelligence with their own data, Hort-AI offers free and accessible advice on topics including: recommendations for houseplants, using medicinal plants, classifying toxicology, and identifying a plant's structure and physiology.
And if you've never used an AI-powered device before — although it seems like they're everywhere nowadays — Sabharwal says that the process is incredibly easy for plant parents.
"All you have to do is visit the AI Plant Doctor, type in your question, and an in-depth answer is given to you within seconds," he said. "We feel that it's important that people who have access to this technology build tools that are helpful and accessible to people who need them."
"We want to empower our customers and the larger planting community by giving them quick access to help any time they feel stressed about their plants," he added. "There are times when they may not understand why their plant's leaves are turning yellow or need advice on how to prune or propagate a specific variety, and consulting a plant expert takes too much time."
According to Horti, there's more potential for artificial intelligence to evolve more descriptive responses for plant care, like a content writing tool and image search. But for now, Hort-AI will be a handy device for answering questions instead of aimlessly searching for answers on social media.