The 5 Major Differences Between Airbnb and Vrbo
We independently select these products—if you buy from one of our links, we may earn a commission. All prices were accurate at the time of publishing.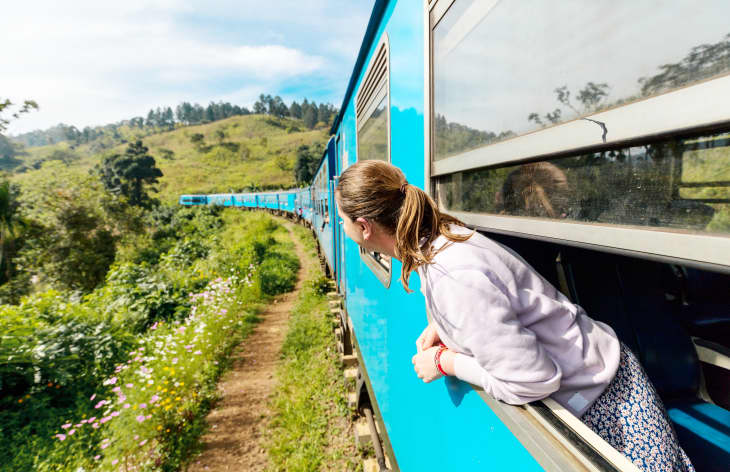 Today's travelers have many options for accommodations that go beyond the traditional hotel stay. The advent of several short-term rental booking sites, such Airbnb, has opened up the opportunity to rent everything from a room for one to a house on the beach that sleeps 20. The fact that many rentals offer additional spaces, such as kitchens and patios, helps to make these platforms even more appealing.
Follow Topics for more like this
Follow for more stories like this
Airbnb's name may be synonymous with short-term rentals, but there is another competitor you may want to consider for your next stay — Vrbo. The site actually predates Airbnb by 13 years. Both platforms are user-friendly and make searching for the perfect stay easy, but there are some apparent contrasts. Here are a few significant differences between these two short-term rental companies.
Vrbo concentrates on whole-home rentals.
If you aren't familiar with how Airbnb got its name, it combines "air" from air mattresses and "bnb" from the bed and breakfast concept. Although the company has branched off to include manors, estates, and upscale glamping, the premise originated from letting someone stay in any available space. Vrbo stands for "vacation rentals by owner" and concentrates more on renting out entire places, such as homes or condos, instead of single rooms or simply a place to crash for the night. If you're booking a stay for a group of travelers, try Vrbo, but if you have just one or two guests, you may want to head to Airbnb first. 
Airbnb has more listings.
When it comes to variety, Airbnb comes out on top. Currently holding 5.6 million worldwide listings, Airbnb provides more opportunities to find a unique reservation versus the 2 million listings on Vrbo. More listings equals a better variety of places to stay, although Airbnb has more users — 150 million compared to Vrbo's 48 million — so there is more competition for available listings. 
Vrbo tends to have lower fees.
Airbnb and Vrbo take a percentage of the host's earnings as the cost of doing business on their platform. This cut is something that the guest pays indirectly as a host decides the final price of their listing. Vrbo takes a lower portion than Airbnb, which tends to result in costs being a bit better on Vrbo, although there are no guarantees. Both platforms allow hosts to set their nightly rate, cleaning cost, and pet fee. As when staying at a hotel, occupancy taxes are added to the nightly price on both platforms.
Airbnb encourages quick reviews.
Once you complete your Airbnb stay, both you and your host have two weeks to leave each other a review while the stay is fresh in everyone's mind. After that, there is no chance to say how fantastic your stay was or give tips to future guests. Vrbo allows guests and hosts up to one year to leave a review, which means that memories of a great stay may fade, or you may forget to leave a rating altogether. However, a longer review period isn't necessarily a negative, especially if you're traveling a lot and don't have time to leave one within Airbnb's two-week time constraint. However, one current perk of Vrbo is that you can filter search results by property rating, so they put their review system to better use than Airbnb. 
Vrbo has better customer service.
When problems arise with the site or your stay, Vrbo and Airbnb have numbers you can call to help resolve issues. However, when you call Vrbo, you have a better chance of reaching someone qualified to resolve your problem more quickly. They also offer trip insurance and damage protection policies if something goes wrong before or during your stay. Of course, your experience will depend on which agent you get when you call either platform.