This $15 Amazon Find Makes Baking In Small Kitchens So Much Easier
We independently select these products—if you buy from one of our links, we may earn a commission. All prices were accurate at the time of publishing.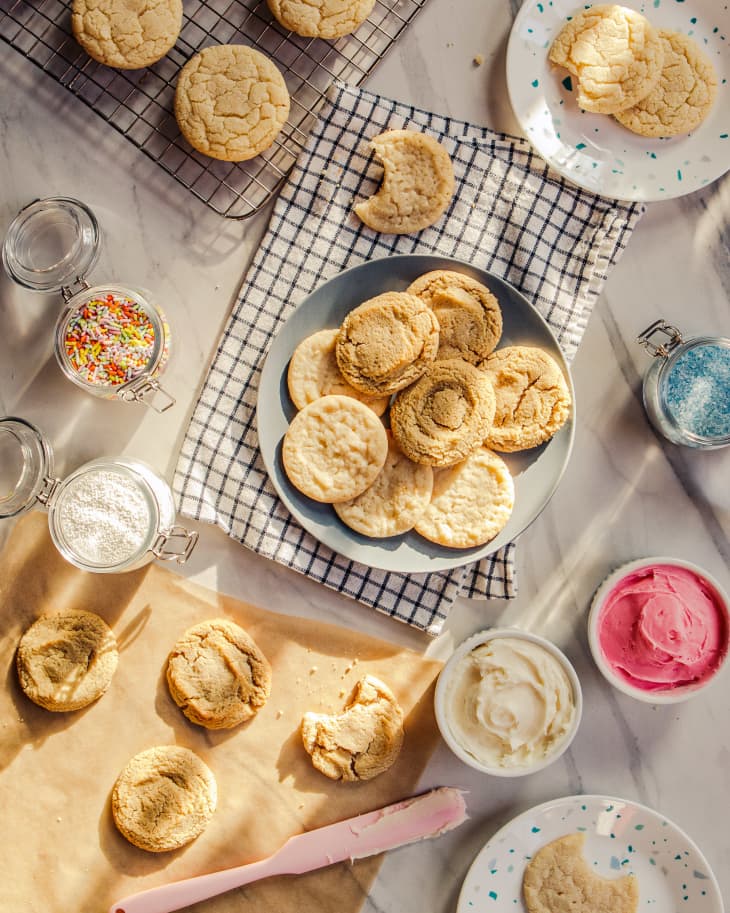 Is anyone else as excited as I am that fall baking season is right around the corner? I'm talking apple muffins, pumpkin bread — and don't even get me started on Halloween. And while I absolutely love when my home is filled with the sweet scents of cupcakes, pies, and more, I don't appreciate losing all of my counter space to cooling racks. If you love baking, too, then you know exactly what I am talking about. You're pulling batches out of the oven, and before you know it, your countertops, kitchen table, coffee table, and every other spare inch of space in your apartment are covered in cooling cookies, leaving you zero room for prepping or eating. But not this year, friends. This year, I am reclaiming my space with the Wilton Excelle Elite 3-Tier Cooling Rack.
Follow Topics for more like this
Follow for more stories like this
At Apartment Therapy, we're sort of obsessed with smart gadgets that go vertical to take advantage of otherwise unused space. This fab find does just that, fitting three times as much capacity into the same footprint as one. How? It expands to reveal three levels of cooling racks stacked on top of each other. "Definitely a space saver," shares one reviewer. "I don't have a lot of room in my kitchen … I purchased two sets and have stacked them six high with no issues." And that happy customer isn't alone. This game-changing item has more than 11,700 five-star reviews on Amazon.
It's one thing to have a great idea, but it's quite another to execute it well. With comments ranging from "They sit very well and don't wobble, quality is A+ as you'd expect from a Wilton product," to "I really wish I could find something wrong with these racks," it's clear that this baby lives up to the hype. When expanded, there are roughly two inches of space between each tier, allowing air to pass freely over and under each batch. The three levels all feature nonstick, scratch-resistant coating, so your goodies won't get damaged during the transfer process. When everything is sufficiently cooled and put away, just wash the rack in warm, soapy water and collapse it back down for easy storage.
While cooling racks are most often associated with baking, this three-level version is amazing for so much more. Reviewers talk about using it for everything from keeping pancakes and waffles from getting soggy, to elevating food in a dish in the oven, to serving as a brilliant Tupperware-drying rack. "When I make cookies, I make a HUGE batch," writes another customer. "Having stacking cooling racks is so handy and they take up very little counter space! That's why I bought these. THEN I discovered using them to cool several casseroles at once — and several sheets of biscuits — and several iron skillets of corn bread! These make a great gift for friends and family members who enjoy cooking like you do." We couldn't agree more — what baking enthusiast wouldn't be thrilled to rip the wrapping paper off of this versatile item?