Get Ready for Fall Baking with This Sale on KitchenAid's Powerhouse Stand Mixer
We
independently
select these products—if you buy from one of our links, we may earn a commission. All prices were accurate at the time of publishing.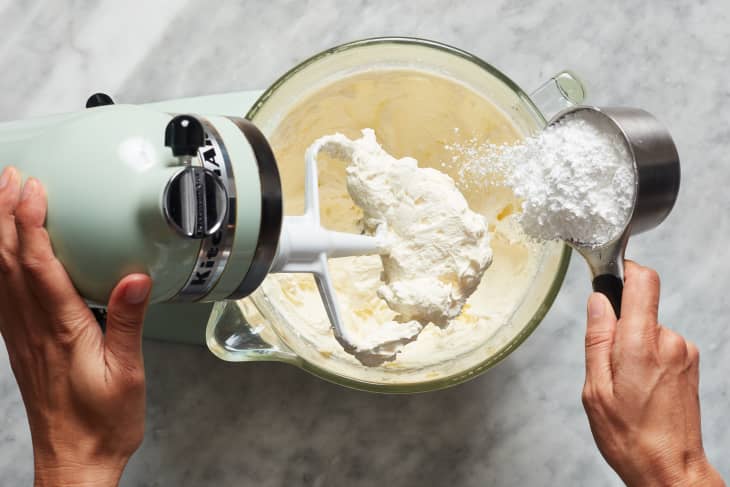 Every avid baker needs a KitchenAid stand mixer, the ultimate kitchen powerhouse appliance. Well worth the splurgy price, we consistently consider the Artisan Series to be the best stand mixer on the market thanks to its tilt-head style and relatively compact size.
But for a bowl-lift mixer that's ideal for bread bakers and anyone who likes to make big batches, it's all about the KitchenAid Pro Series — and we found a can't-miss deal happening right now at QVC, where the KitchenAid Professional 600 Series Bowl Lift Stand Mixer is on sale for just $450. That's $100 off the original asking price on the KitchenAid website! It even includes a bonus attachment, the icing on the proverbial cake.
If you're not familiar with this KitchenAid stand mixer model, allow us to explain. This version is larger and more powerful than the Artisan mixer. It's capable of churning out double batches, kneading tough bread dough, and, of course, tackling smaller tasks like whipping, beating, and mixing. It includes a larger 6-qt. bowl (the Artisan comes with a 5-qt. bowl), as well as attachments like a flat beater, dough hook, wire whip, and pouring shield. Each attachment helps accomplish a task, like whipping cream, kneading bread dough, or folding in delicate ingredients. The pouring shield (one of our favorite accessories) will be especially useful to avoid a puff of flour to the face when you slowly add dry ingredients.
The reason this model ranks as the best stand mixer for bread bakers is that it doesn't budge an inch while kneading particularly tough doughs like ciabatta. We also love that its bowl-lift design (versus the tilt-head) makes it easy to operate and add ingredients along the way. The only caveat: It's pretty tall, so if you're planning on storing it on your counter, make sure you have enough space below your cabinets.
This special QVC bundle also includes the handy Flex Edge beater, which is ideal for doing all of your beating and mixing while simultaneously wiping down the sides of the bowl. Yes, really — you'll never need to stop your mixer to scrape the sides down again!
Are you an avid bread or big-batch baker? Let this great deal on the KitchenAid bowl-lift stand mixer be the reason you finally press "add to cart." After that, gather your favorite pumpkin dessert recipes ready ASAP, because you'll be ready for fall baking season as soon as the first leaf hits the ground.

Buy: KitchenAid Pro 600 6-Qt. Bowl Lift Stand Mixer with Flex Edge, $449.99 (normally $499)