This Is the One Book You Should Read in February
We
independently
select these products—if you buy from one of our links, we may earn a commission. All prices were accurate at the time of publishing.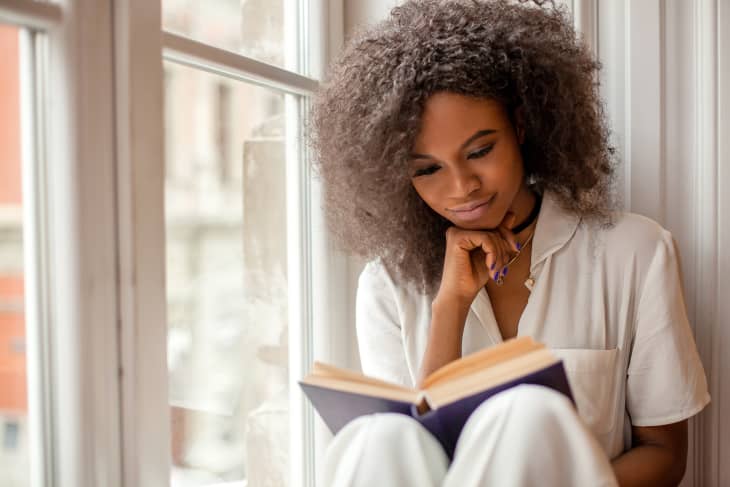 One book to take note of this month is "The Violin Conspiracy" by Brendan Slocumb. The novel tells a tale about a Black classical musician, Ray McMillian, whose family heirloom violin is stolen on the eve of the most prestigious classical music competition. Ray, whose stardom rose with the use of this priceless violin, is determined to get it back. But, during his hunt for the instrument, the mystery thickens as a family — descendants of a man who once enslaved Ray's great-grandfather — claims the violin belongs to them.
It's partly a fabulous underdog story, partly a riveting mystery that you'll find yourself unable to put down. Reading "The Violin Conspiracy" scratches the same itch as watching Beth Harmon's chess matches in "The Queen's Gambit." Their passion is contagious, and you believe for a moment that you, too, are capable of greatness. 
Zakiya Dalila Harris, New York Times bestselling author of "The Other Black Girl" said it best by calling the novel "more than a mystery — it's an unflinching peek into the heart and soul of a gifted Black violinist striving to pursue his passion in the face of adversity."
Here are a few more books to look out for: 
Vladimir by Julia May Jonas
If you're a a fan of Netflix's "The Chair" with Sandra Oh, you'll enjoy Julia May Jonas's debut novel. "Vladimir" follows a beloved 58-year-old female English professor at a small upstate college, who finds herself in the ghastly position of having to deal with the fallout of her husband's past affairs with students. They've had a "don't ask, don't tell" marital arrangement for decades, but now that's backfiring. Then, when the protagonist becomes increasingly obsessed with a new, young colleague named Vladimir to escape from her messy current life, things start to get even more chaotic, to say the least.

"Vladimir" winks at Vladimir Nabokov's "Lolita," but from the female gaze. Jonas invites the reader into a world where power dynamics, vanity, generational mores, and moral codes keep interfering with and upending each other.
Moon Witch, Spider King by Marlon James
The long-awaited follow-up to Marlon James's bestselling National Book Award finalist "Black Leopard, Red Wolf" is finally here. In his first book, readers met Sogolon, the Moon Witch, as an antagonist to central character Tracker, as they clashed across a mythical African landscape in search of a mysterious boy who disappeared. In this second book that's part the Dark Star trilogy — which some call African Game of Thrones — you find out why Sogolon acts and thinks the way she did, from her abusive childhood on a termite hill to what led her to stand in the throne room.

Part adventure tale, part chronicle of an indomitable woman who bows to no man, "Moon Witch, Spider King" is a thrilling fantasy adventure that explores power, personality, and the places they overlap.
Red Thread of Fate by Lyn Liao Butler
A surprising mix of humor and romance, this release from Taiwanese author Lyn Liao Butler — whose remarkable debut "The Tiger Mom's Tale" was released last year to great acclaim — is a heartfelt meditation on what makes a family. In the wake of a tragedy and fueled by guilt from a secret she's kept for years, a woman named Tam discovers how delicate the thread that binds family can be while, at the same time, finding the true meaning of love.

Saturated with Butler's skill for crafting nuanced characters, the complicated bonds of family, and how the past reverberates through generations, "Red Thread of Fate" is both a moving and contemplative read.
And just for good measure, here are some other books to check out this month: