This Is Best Time to Move in 2023, According to Real Estate Pros
We independently select these products—if you buy from one of our links, we may earn a commission. All prices were accurate at the time of publishing.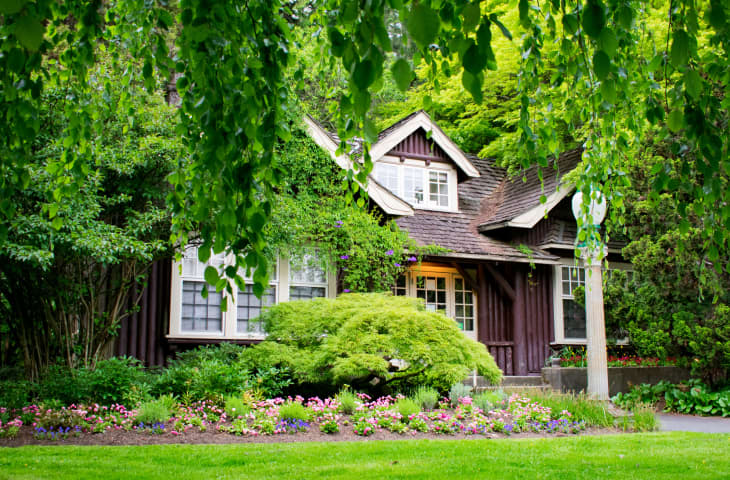 There's a good time for everything, and home buying is no different. But with the recent federal interest rate increases and rising inflation costs across the board in 2022, what factors should buyers consider when looking to move into a new home in the new year? 
I asked three industry professionals to share their thoughts on the best time to move in 2023, and their opinions should give you a game plan if you're thinking that the new year will also include a fresh address. Read on to get their exact quotes, and happy hunting. 
"January and February is when I would be out hunting."
Drew Coleman, Oregon-based realtor and founder of Opt Real Estate, says that the best time to look for a home this year is right at the beginning. 
"January and February of 2023 is the best time to look, because the historical slowness of those two months coupled with the interest rate challenges means more motivated sellers might carry on through that period," says Coleman. "You can find some outstanding deals that will hold up well in the long term. It will feel more expensive in the short term, but try to find a rate you can live with and a home you love." 
Try negotiating with those motivated sellers after the holidays, and you might benefit from a speedier closing process, too. 
"I think more people need to shop in the winter!"
Harrison Beacher, Washington, D.C.-based managing partner and realtor at Coalition Properties Group, agrees that the colder months are a likely time to have success, even if that goes against what you might have thought. It's especially the case for people who don't want to deal with too much competition. 
"Historically, the months of December and January have represented the least amount of listings, contracts, and closings, but also the least amount of competition," Beacher says. "You will probably be able to pounce on an opportunity." 
"The very best time to move is when you find your dream home."
And yet, Andrew Bloom, the founder and chief executive at BVO Group and team leader at the Cunningham Group in Santa Monica, California, doesn't think you have to be quite as strategic. If all of your home-buying details are ironed out, like having enough for your down payment, then he thinks that the best time to move is now.
"When is the best time to plant a tree? 20 years ago. When is the second best time? Today. Much like planting a tree, buyers should consider planting their nest egg now," says Bloom. "Getting roots in real estate is the best way to hedge against inflation and build wealth."
"The very best time to move in 2023 is when you find your dream home," he added. "The 10-year fixed mortgage will allow buyers to save on monthly home ownership today and allow them to refinance once rates are back down."