Bobby Berk's 3 Best "Queer Eye" Redos, Now that He's Leaving the Show
We
independently
select these products—if you buy from one of our links, we may earn a commission. All prices were accurate at the time of publishing.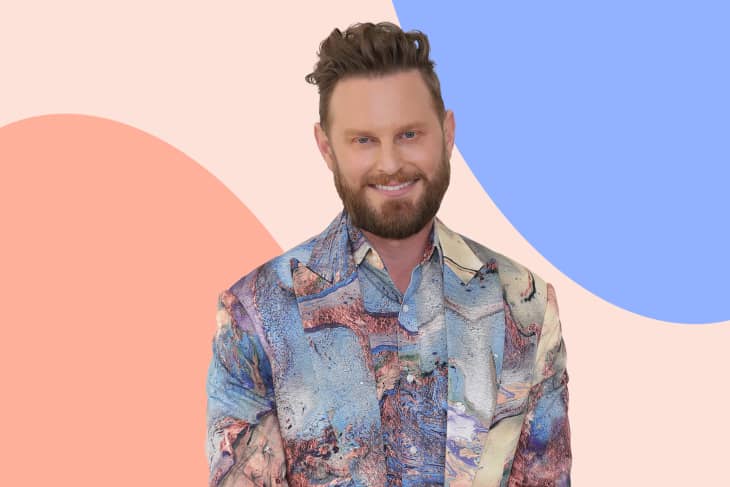 On Monday, Bobby Berk announced that he is saying goodbye to Queer Eye. The interior designer and host published a heartfelt statement on his Instagram account, saying that he will still finish season 8 of the Netflix reboot before departing for other opportunities.
"It's with a heavy heart that I announce that season 8 will be my final season on Queer Eye," wrote Berk. "It's not been an easy decision to be at peace with, but a necessary one. Although my journey with Queer Eye is over, my journey with you is not. You will be seeing more of me very soon.

"I love you all so so much and I'll meet you all in Nola for one final season," he added, before ending the post with, "#foreverthefab5."
Berk's costars, as well as friends and fans, then flooded the comments section expressing both their support and dismay at his decision.

"@bobby we are #ForeverTheFab5 | no matter what," Karamo Brown wrote. "I'm about to be at Netflix's door & e-mails telling them you can't leave! Who is coming with me? 😢😍 I love you!"
Meanwhile, fans noted how integral Bobby's contributions have been to the heroes' transformations. "Noooooo!!!! Whomever will they find to remodel an entire church while everyone else goes shopping and to a spa?" one commenter wrote on Instagram, while another said, "Bobby has been carrying them for years now😂 sad to see him go."

As we eagerly await Berk's next project, here are some of our favorite projects from the beloved designer in his six incredible years with Queer Eye:
Queer Eye Season 3, Episode 2
In the Lost Boy episode, the Fab Five met a disheveled outdoorsman who lived in, as Karamo described it, a "disgusting" cabin. In the end, though, Berk managed to turn the place into a glamping-worthy accommodation for the owner and his teenage son.
Queer Eye Season 4, Episode 3
John Stoner lived in a big, old house with his 10-year-old daughter Lucy. He was a man-child and their messy house was a reflection of that. Thankfully, Berk and the rest of the Fab Five turned the boy into a man, as well as designed a better home environment for Lucy.
Queer Eye Season 5, Episode 9
In this episode, titled Paging Dr. Yi, the Fab Five met a pediatrician who had been struggling balancing her work with home life, resulting in a cluttered apartment. But with some design intervention from Berk, her place was upgraded to a clean, stylish dwelling that's perfect for a young family of three.