New Gardeners Weigh in on the Easiest (and Most Challenging) Plants to Maintain
We
independently
select these products—if you buy from one of our links, we may earn a commission. All prices were accurate at the time of publishing.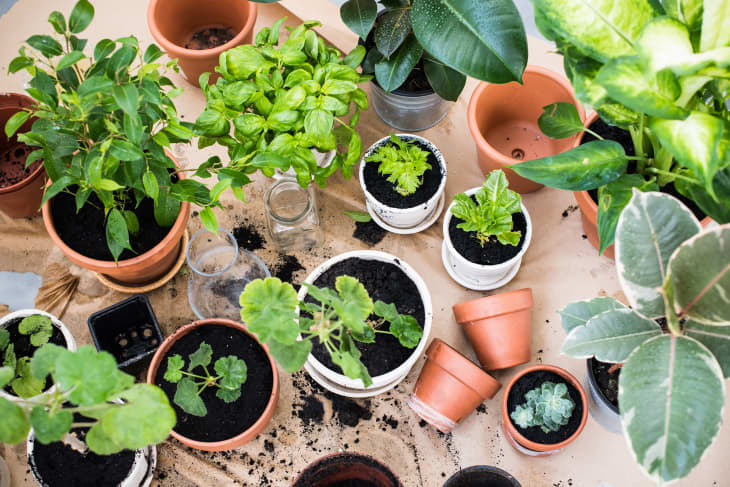 Acquiring a green thumb takes practice and patience. For novice gardeners, growing and maintaining plants can sometimes feel daunting, but beginning with plants that best fit your abilities will help those gardens bloom. As such, gardening company Breck's recently identified some of the easiest — as well as the most challenging — plants and flowers to maintain among beginner gardeners in an effort to help folks (regardless of gardening level!) decide on their next garden project. 
Breck's surveyed 600 amateur gardeners across the U.S. and asked respondents to rate each flower or plant on a scale of one to 10, with one being least difficult and 10 being the most difficult. With these responses, Breck's then analyzed the national and state-by-state trends to narrow in on the results. According to the findings, novice gardeners named orchids as the most difficult plant to maintain, scoring a 7.14 out of 10 difficulty rate. A type of bulb plant, orchids are fairly easy to grow, but maintaining them can be a whole thing since they require optimal light and are susceptible to overwatering. For tips on how to care for orchids, read Apartment Therapy's guide to orchid care.
Alternatively, respondents hailed hosta plants as the easiest plant to grow and maintain for novice gardeners, scoring a 3.32 out of a 10 difficulty rate. Hostas require minimal effort compared to other plants, sprouting lush botanical leaves and generally requiring less sunlight. Hosta plants were followed closely by daffodils (3.64/10), palm plants (3.66/10), and tulips (4.28/10), all of which low-maintenance with minimal fuss. Other florals that ranked as easy to grow and maintain include roses, lilies, and geraniums. 
When it comes to garden maintenance, location is also pivotal. Climate, humidity, and sunlight vary from state to state, after all. With this in mind, Beck's determined the easiest plants to maintain in each state. Roses ranked as the easiest in states like California, Georgia, and Tennessee, while daffodils ranked as the easiest in states like Texas, Montana, and Oregon. Across all states, daffodils were named as the easiest to maintain and grow, ranking in at 20 states total. For a more thorough breakdown of the locations, visit the Breck's blog.
"Fall planting bulbs such as daffodils are the easiest to grow," Edwin Visser, director of merchandising at Breck's Holland, said of the top plant choice. "They can be planted in many different soil types and will still thrive as long as they have sun."