Candle Warmer Lamps Are The Latest Lighting Trend Taking Over TikTok — Here Are 13 of Our Favorites
We independently select these products—if you buy from one of our links, we may earn a commission. All prices were accurate at the time of publishing.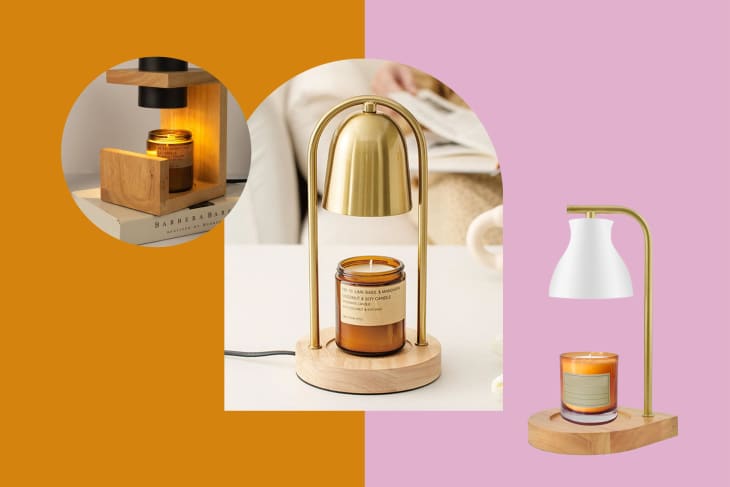 Like it or not, TikTok has quickly transformed from teen dancing app to an all-around social powerhouse with the ability to spot and predict trends in virtually every space from fashion and beauty to, yes, home. The latest thing that has #DesignTok in a frenzy? Candle warmer lamps.
Follow Topics for more like this
Follow for more stories like this
So, why the love for these lamps? Well, there are a couple of reasons. First and foremost: style. One look at these lamps and it's easy to see why people are going crazy over them. From vintage-inspired picks with chic glass shades to modern, intricately shaped lamps, they're a fun decor element that works in any space.
Next is their functionality. Serving as both a lamp and a way of melting your candles, who isn't a sucker for a good two-in-one? Top that with the fact that they eliminate the need for an open flame (a must for homes with pets and kids), feature timers so you never forget to "turn it off", and help your candle last longer (something those with a love for pricier candles will love) and they are a total no-brainer.
Ready to pick one up for yourself? Below you'll find 13 incredibly chic candle warmer lamps, all itching for a coveted spot in your home. But be warned: you may end up getting one for every room of your home. Happy shopping!