Costco's Disney Holiday Decor Includes Trains, Trees, Villages, and More
We
independently
select these products—if you buy from one of our links, we may earn a commission. All prices were accurate at the time of publishing.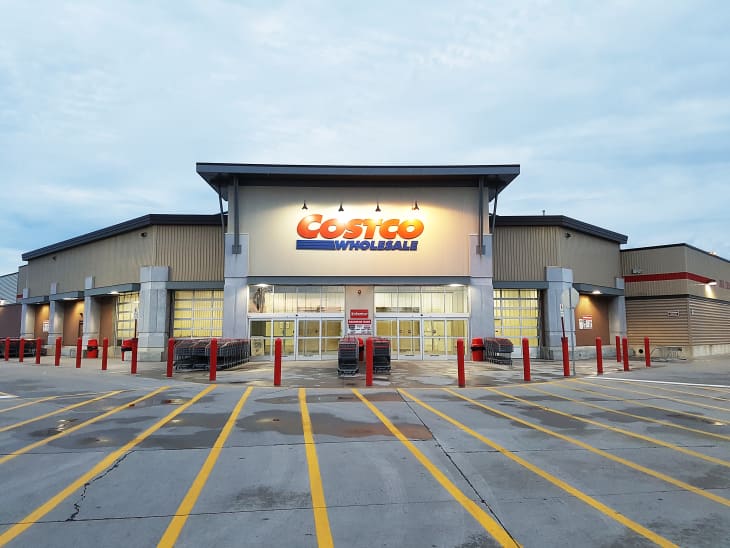 Whether you insist on waiting until after Thanksgiving to put your Christmas tree up or are ready to sing carols the day after Halloween, it never hurts to stock up on holiday decor deals ASAP. Costco seems to agree since the retailer has already stocked plenty of cozy Disney-themed Christmas decorations in-store.
Social media content creator Costco Buys (@costcobuys) called attention to many of them in a recent Instagram post, in which they walked viewers through the festive House of Mouse-themed wares at their local Michigan store.
Back in June, Costco went viral for restocking Disney's wildly popular Halloween Village set. If holiday-themed villages are up your alley, you'll be happy to know that Disney also offers a 13-piece Holiday Village set (listed as Item 1601337) as well as an Animated Holiday Village set with lights and music (listed as Item 1601427), both of which retail for $129.99 in-store or $139.99 on Costco's website.

If you're not interested in splurging on a full set but still want to incorporate Disney into your holiday decorating in a memorable way, you can check out Disney's Holiday Train (listed as Item 1601273), which retails for $99.99 in-store or $109.99 online; or Disney's Animated Holiday Tree (listed as Item 1601403), which retails for $99.99 in-store or $108.99 online.

And if you want to stay budget-conscious and/or add House of Mouse-themed holiday cheer to your home in a more subtle way, the brand's Holiday Lantern (listed as Item 1601307) might be up your alley. The lantern sells for $49.99 in-store, or $58.99 on Costco's website. Happy shopping!