5 Cleaning Items I Always Buy at Dollar Tree That Keep My One-Income Family on Budget
We independently select these products—if you buy from one of our links, we may earn a commission. All prices were accurate at the time of publishing.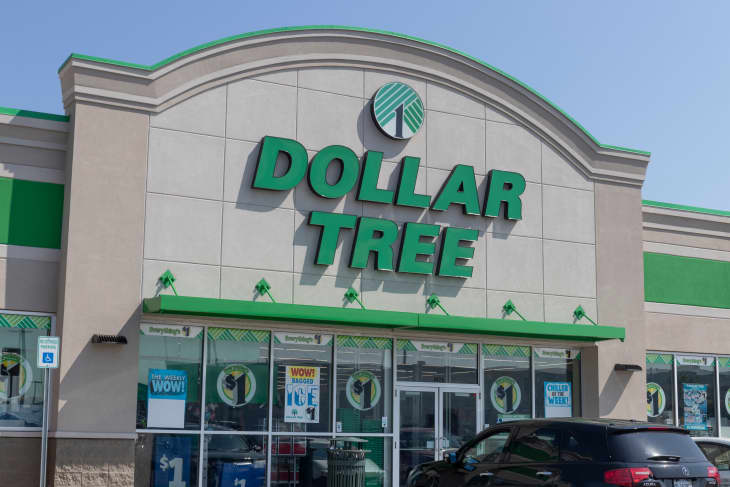 It's hard to find cleaning products for under a couple of bucks — but my local Dollar Tree helps me do just that. From household decor and party decorations to bathroom essentials and cleaning supplies, there's really a little bit of everything there. Shopping at Dollar Tree (or any dollar store!) makes it easier to spend less and stick to a budget — plus, it's great getting certain items for just a fraction of the cost. Below, five cleaning items I always buy on my visits to Dollar Tree that you may want to consider purchasing too.
Follow Topics for more like this
Follow for more stories like this
My local store has a variety of Palmolive dish soaps to choose from. It's a name brand I buy most often when selecting products to clean my dishes. There's a lavender and lime scented one and an orange antibacterial one, as well as an oxy (for deep grease remover) and ultra-strength options. I've found the 10-ounce size fine for home use, in addition to being a convenient option to bring on long weekend camping trips.
Lysol Toilet Bowl Cleaner
This toilet bowl cleaning gel is nice to use for extra-gross toilet cleaning occasions. I like to pair this cleaning product with the Clorox toilet wand when I need a little extra cleaning power. What's nice is you can get it in a lavender field scent, and it kills 99.9 percent of viruses and bacteria.
Windex Multisurface Disinfectant Cleaner Refills 
While you can buy both the spray and refills at Dollar Tree, I especially jump on purchasing the Windex refill bottles for only $1.25. It allows me to have some Windex backup on hand, and I love that I can get it in a fresh citrus scent.
This name-brand baking soda product is something I have been familiar with since childhood. It has been instrumental in cleaning off car grease stains left behind on concrete surfaces and helping my tea kettle shine from all those baked-on food splatters from sitting on the stove. This natural cleaning agent has so many uses, and at a price of just over a dollar, I buy several.
Ah, the versatile scrubbing sponge. This is my go-to for dish-cleaning, but they are also great for scrubbing showers and bathroom sinks. But be cautious of using them repeatedly, as they can quickly become a germ magnet. Their durability is pretty impressive, though, and at such a low cost I can toss them when needed after those really tough pan-scrubbing occasions.
March is Smart Spending Month on Apartment Therapy! We're here to help you put your hard-earned dollars and cents to use — the right way. Head over here to learn how to do no-spend challenges, buy a home for below its listing price, and so much more.