7 IKEA Shopping Hacks That Apartment Therapy Editors Swear By
We independently select these products—if you buy from one of our links, we may earn a commission. All prices were accurate at the time of publishing.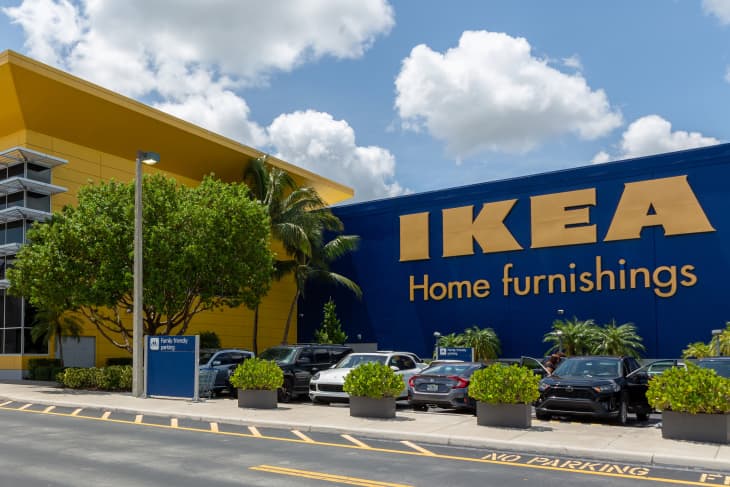 Whether you live near a store or prefer to get your Scandi furniture fix online, IKEA's a veritable one-stop shopping playground for modern-leaning, well-priced home essentials galore. That includes iconic fan favorites, like the BILLY bookcase or PAX closet system, but the Swedish retailer constantly releases so many new items that it's hard to keep up — especially on top of its existing evergreen products.
That's why I decided to poll the Apartment Therapy team — aka arguably IKEA's biggest fan club — on their own tips, tricks, and strategies for getting the most out of your virtual or in-person shopping experiences. Because as fun as it is to make an IKEA excursion, it doesn't need to turn into an all-day, time-consuming affair (unless you want it to be … because, Swedish meatballs and design inspo). Below, check out six editor-approved IKEA shopping hacks to maximize time, money, and efficiency — win-win-win! 
Follow Topics for more like this
Follow for more stories like this
"I always go to the cafe first, because you need fuel to get through IKEA. And if you already know what you want, go 'backwards' through the warehouse instead of through the showroom." —Tara Bellucci, News and Culture Director
"I recently discovered that if you join IKEA's rewards program, IKEA Family, you obviously unlock plenty of shopping perks — most notably 5 percent off in-store furniture and decor purchases. But you also get a free cup of coffee or tea every time you visit!" —Blair Donovan, Style Editor
"I'm not sure if people know about the as-is section! Located right before the checkout, it's a good spot to browse for gems. It has slightly damaged, about-to-be-discontinued, or missing-one-tiny-piece IKEA items at a discounted price. I've seen everything from artwork to countertop slabs there. As you can imagine, it's a great spot to brainstorm potential DIY projects or IKEA hacks — or to find supplies for them." —Sarah Everett, Staff Writer
"I was pleasantly surprised to learn that on IKEA's website, you can search and select your local store and visit a custom page where you'll find a calendar and any special sales for that specific location. I kid you not, the IKEA near me has 'AS-IS Bingo' nights. Now, I save the calendar listings to be sure I know what exciting promotions or events are coming soon to my neighborhood IKEA. Sign me up!" —Charli Penn, Executive Lifestyle Director
"I never go to IKEA to browse! I'm very firmly a West Coaster, but I think I'm stereotypically East Coast when it comes to this giant maze — I'm all business, baby. I go in with a list of things I want and a list of things I want to see, and then I stick to it. Also, I never go to IKEA to buy big furniture. I measure it out, use a layout tool to see how it'll look in my space, and then schedule a pickup. I open my trunk, two IKEA employees load everything in, and it's like I was never there!" —Kelly Dawson, Deputy Editor
"My first IKEA shopping tip is to check resale sites for some of their pricer or often out-of-stock items. My DOCKSTA dining table, for example, was a Craigslist score, and it was definitely gently used, half the full price, and available just down the street from me (versus what would essentially have been a few hours' journey round-trip to my nearest store at the time). I also want to put in a quick plug for their designer services. While I haven't worked with them yet, I'm hoping to build out a custom closet with IKEA sometime soon. No one knows IKEA's inventory like the people who work there. This new service is just $100, and they essentially hand you a plan for turning any room, corner, or project into an IKEA masterpiece." —Danielle Blundell, Executive Home Director
"For me, half the joy of going to IKEA is spending way too long browsing the marketplace (the other half is Swedish meatballs), so instead of using the notepads and tiny pencils to keep track of what I want to find in the warehouse, I just snap a photo of the tag with all of the aisle/bin info. Also, I keep my Baggu on me always — but especially in IKEA, as they don't have bags at checkout!" —Sofia Rivera, Associate Lifestyle Editor