3 Ways You Might Be Able to Fight a Big Rent Increase, According to an Expert
We independently select these products—if you buy from one of our links, we may earn a commission. All prices were accurate at the time of publishing.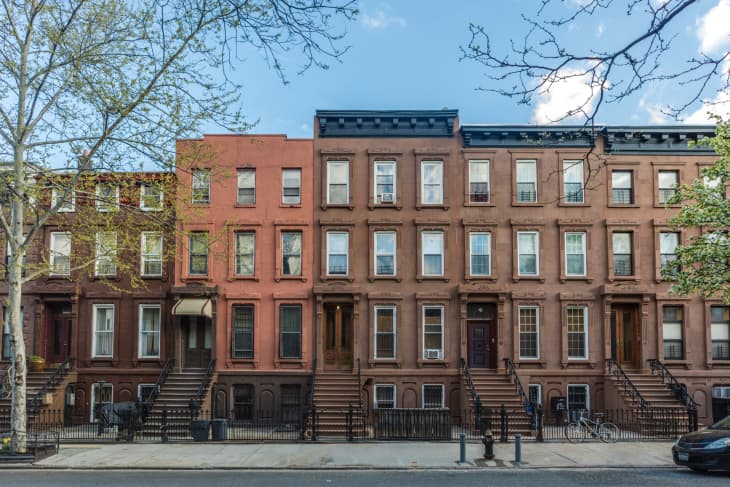 You open up your inbox and see a note from your landlord with a dreaded subject line: Rent increase. With a pit in your stomach, you click in to read that your landlord is demanding a much higher monthly rate — one that could make your apartment or home nearly impossible to afford.
Follow Topics for more like this
Follow for more stories like this
Rent prices are increasing across the country, so it should come as no surprise that more and more landlords are hiking the rent for their existing tenants, too. But is there anything you can do in this situation? Are there any convincing arguments you can make to get your landlord to change her mind (or, at the very least, not raise the rent by quite so much)? Or are you forced to make big changes, such as finding additional roommates or moving out entirely?
I wanted to find out, so I asked Andrew Chen, an attorney licensed in California, New York, and Hawaii who doubles as a multifamily real estate investor. 
For starters, he says rents are on the rise for two big reasons: inflation (which is affecting everything from gas to groceries) and people returning to cities after fleeing during the height of the pandemic. You can also thank a dwindling supply of housing options and increasing mortgage rates, which are making it more expensive for renters to buy their own place. 
The good news is that rent increases typically happen at the end of a lease, so you're unlikely to be blindsided by your landlord in the middle of your year-long term, Chen says. That said, if you are month-to-month at your current place, a rent increase can happen anytime, provided your landlord gives you proper notice, so you're in more of a vulnerable position. 
No matter your leasing situation, if you find yourself facing a big rent increase, here are some steps you can take to mitigate or, at the very least, postpone the strain on your wallet.
Research rent control or stabilization rules.
Depending on where you live, your city, county, or state may have rules around rent control or rent stabilization. Poke around online or contact your local government staffers to ask if such rules exist in your area and, if so, what they say.
"That will be the most effective tool you have for avoiding very large rent increases, because rent control laws limit the amount your landlord can legally increase your rent each year," says Chen, who also runs the personal finance site Hack Your Wealth. 
Take advantage of ongoing pandemic relief.
Also worth checking into: Whether your city or county is still offering rent protection and eviction freezes because of the coronavirus pandemic. It may be a long shot (many of these temporary rules ended earlier this year), but it's worth spending a few minutes looking into nevertheless. Talk to your local government about rent protections that are still in effect (and, even if they've ended, ask if they can direct you toward some other local or regional resources instead).
"This won't prevent a rent increase forever, but it could delay one, thereby giving you more time to plan your next steps," Chen says.
When these options fail, you'll need to go straight to the source: Your landlord.
You may not be able to persuade him to never raise your rent a cent, but you may get him to reduce the amount of the increase or postpone the start date, Chen says.
Make your case by talking up how good a tenant you are. You keep the apartment spotless, you've never missed a payment, and you always follow the complex's rules. Maybe you've even referred a few of your friends to the landlord for other properties, thus helping him out in a business sense.
"Assuming you are a tidy, quiet, low-maintenance tenant who always pays your rent on time, your landlord will likely want to retain you as a tenant," Chen says. "If this is true, you can emphasize these qualities to your landlord to see if they are willing to soften the amount of a rent increase or at least delay it. All landlords want to retain good tenants because it is expensive to turn a unit and get it ready for rent again when a tenant moves out."
Another option: Offer up some labor or skills that would otherwise cost him money.
"Think about whether you can add some value back to the landlord," Chen says. "Does your landlord need the bushes trimmed, parking or pet rules enforced in the building, or on-site repairs coordinated for tenants? If there are skills you can trade in this regard for lower rent, then it could be a win-win situation for both of you."
The bottom line? Keep your expectations realistic.
Though these are all good options for dodging a sky-high rent increase, at least for right now, prepare yourself for the day when your rent will inevitably go up. Make a budget, if you don't have one already, and start doing some research into more affordable rentals, roommate setups, or even cheaper regions.
"Don't expect your landlord to continuously subsidize a rent discount forever," Chen says. "After all, they have bills to pay, too, so they're unlikely to let the rent fall drastically below market levels no matter how good the tenant is."