This Kit Makes a Chemical-Free Cleaner (with Only 3 Ingredients!) that Can Replace All Your Cleaning Products
We independently select these products—if you buy from one of our links, we may earn a commission. All prices were accurate at the time of publishing.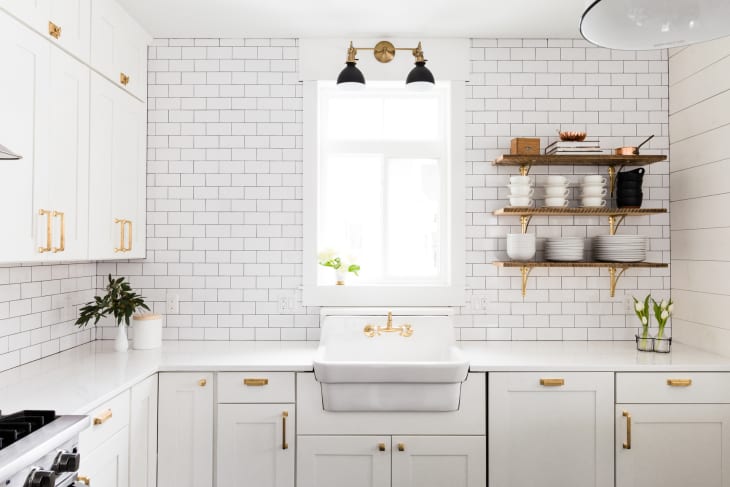 The innovations in cleaning products continue to amaze me. From antimicrobial sponges to cutting-edge devices, there's something out there for whatever need you may have (or it's on its way to being made). And if you want a cleaner that's not only safe for your home and family but also effective and eco-friendly, I may have found the best option that'll tick off all those boxes.
Meet Force of Nature, a natural cleaner and disinfectant with enough strength to kill 99.9 percent of germs — plus, it's EPA-approved. It all starts with a little device that creates a powerful, chemical-free cleaner with just three ingredients. It touts that it can replace everything from bleach and sanitizers to disinfectants and all-purpose cleaners.
Follow Topics for more like this
Follow for more stories like this
When I first heard about it, I was skeptical. That's a big claim for a tiny bottle. But, this could really be a game-changer, not just for people looking for an effective and safe cleaner but also for anyone living in a small space. It could replace so many cleaners, freeing up storage space. I had the opportunity to test the cleaner and I learned a lot about it in the process.
Force of Nature converts salt, water, and vinegar into an all-in-one cleaner using electrolyzed water technology, which has been used for wound care and other industrial applications. Through electricity, it changes the molecular structure of these three ingredients into two new ones: hypochlorous acid and sodium hydroxide. 
Hypochlorous acid is a germ-killing substance that white blood cells make to fight infection and it's gentle enough to use for wound and eye care. 
Sodium hydroxide is a detergent commonly used in things like toothpaste and skin care products.
So it's not your standard DIY vinegar cleaning solution. This chemical change removes the harshness of vinegar, which can damage stone, grout, and rubber.
I received a starter kit, priced at $75, that comes with a 12-ounce electrolyzer appliance and power cord, five activator capsules, and a 12-ounce reusable spray bottle. Each capsule contains 3 milliliters of solution that's mixed with water to create a 12-ounce bottle. That seems steep to start with, but if you factor in the cost it is per capsule that comes out to 9 cents an ounce. So, even though you are spending more initially, everything after is affordable. A pack of 25 capsules is available on Amazon for under $30.
To make the cleaning solution, here's what you do: 
Fill the appliance with water up to the line and pour one capsule in. 
Then, you plug in the appliance and hit the button to start the magic. I felt like a mad scientist, watching my concoction bubble and whirl. 
It'll go from blue to green, signaling you when it is done.
Finally, pour the solution into the spray bottle provided.
Each solution lasts two weeks as hypochlorous acid will start to dissipate. That might seem like a short time, but Force of Nature estimates that most families use one bottle a week for all their cleaning, disinfecting, and deodorizing needs.
To track this, you can keep the appliance plugged in — it'll show a light ring around the bottom to signal when it's time to change — mark the bottle with some tape and a Sharpie, or set a calendar reminder on your phone. I did the latter.
I was excited to put it to work and found some gunk that needed to be removed from my bathroom sink. It didn't stand a chance. The solution was removed, or rather blasted, from my sink immediately. I then brought it to a stain I'd been fussing with — gone. 
I was shocked by the results. It really is tough as bleach but gentle as a natural cleaner. Another thing I liked? It has no harsh fragrance. There was a light scent at first, but it disappeared. Some cleaners smell way too overwhelming for me to use, so when I can find one that's pretty much non-existent in scent, I have to gush about it.
I was a little worried that I would still have a full bottle by the time two weeks rolled around, but I didn't. If you really use it as an all-in-one cleaner, you'll find yourself emptying it just in time to replace it.