6 Practically Free Mini-Vacations to Take This Summer
We
independently
select these products—if you buy from one of our links, we may earn a commission. All prices were accurate at the time of publishing.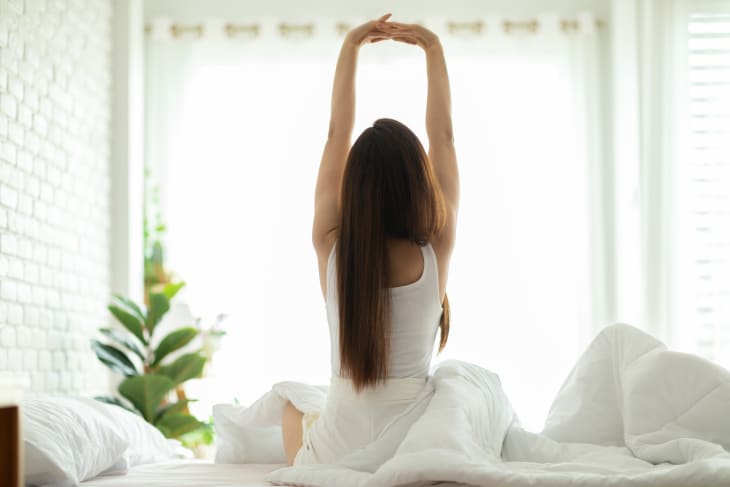 Summer is here, you've scheduled your vacations, and the kids are out of school. While you may be planning a week away for some R&R, there are plenty of micro-opportunities to take a vacation — mentally and physically — that don't involve going far from home, taking a lot of time off, or committing to a substantial financial investment.
Think about rediscovering your hometown, tapping into your creativity (even if you don't think you have any!), and going with the flow. Pair your sense of adventure with a bit of downtime, and you can have a short respite, even when you've run out of personal days. Here are six cheap or free mini-vacations you can take this summer, whether you have a day, a few hours, or a weekend.
Check your local parks and rec department.
Although you may be familiar with the bigger parks in your area, there are probably a few smaller ones you haven't explored yet. So scour the website of your local parks and recreation department and seek out little-known green spaces you can explore. Another bonus of checking out their site is peeping the parks' offerings: Most park services offer free or low-cost activities for kids and families, including things that focus on education, such as guided walks, and birdwatching experiences.
Schedule a day to create.
You don't have to be an artist or maker to create. Channel your inner, uninhibited child and schedule a day to use your mind differently. Either raid your stash of unused DIY supplies or head to the craft or dollar store to purchase inexpensive materials. You can paint rocks, make a small mural, or use clay to form miniature creations. Begin with the mindset that the goal is to design something without stressing about the final product. What you come up with may surprise — or horrify — you, but the experience of being in the moment and creating can be a respite for the senses.
Volunteer your time to a cause.
At first, doing tasks for an organization may seem like work, but it doesn't have to feel like it. Pick a meaningful nonprofit, and see how you can help for a day or two. Walk dogs for your local shelter, scour thrift stores and yard sales for inexpensive books to donate to a children's charity, or use your talents to sing to nursing home residents. Volunteering does take effort, but the emotional benefits you'll receive from doing good and focusing on others is a vacation for the mind. Plus, helping out may become part of your routine.
Plan a binge-watching day.
Days are typically filled with running from task to task, so downtime may be a luxury — or you may spend those precious, unfilled moments doing more tasks to pare down a never-ending to-do list. Whether you've been trying to catch up on a show or want to finally watch all of the "Harry Potter" movies, schedule a day to do so guilt-free. Turn your living room or bedroom into a haven of pillows and blankets, and spend the entire day sitting and watching whatever you want. Be sure to have snacks and drinks on hand (and stay in your PJs!), so you don't have to leave the house.
Go tech-free for a day (or the weekend!).
Staying away from your devices may seem impossible, but disconnecting is highly beneficial. Of course, it will be tempting to scroll through social media, check email, and read the news, so be intentional about scheduling time to take a break. Allow texts and calls to come in from those who may have an emergency — such as your kids, partner, or parents — but otherwise, check out totally. Although, plan to fill your tech-free time with an activity to keep your mind off the desire to pick up your smartphone. 
Although you may know your city reasonably well, take a chance and explore a subway or rail stop you've never been to. Let your kids choose or leave it to fate — as in "let's get off now" — and walk around the area. You can window shop, grab a coffee or quick lunch, and even sit on a bench and people watch for a while. Discovering a new stop is the perfect way to get to know your city better.