50 Gorgeous Gallery Walls You'll Want to Try
We independently select these products—if you buy from one of our links, we may earn a commission. All prices were accurate at the time of publishing.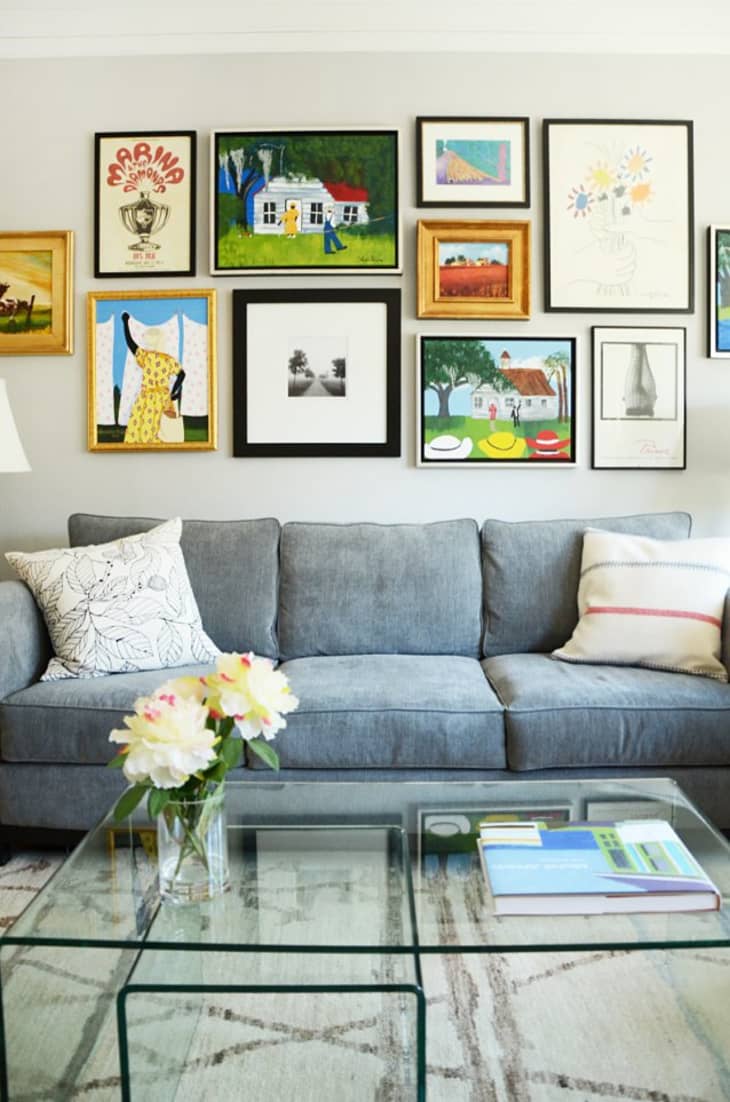 Gallery walls are a decor trend that seem to be able to stand the test of time and for good reason. Powerful, beautiful, and full of character, these commanding art displays are a great way to fill up a large empty wall at home, without having to pull out your paint brushes (and with plenty more personality to boot).
To prove our point, we've rounded up 50 of the most glorious gallery walls we could find on the web. From black-and-white photo grids to floor-to-ceiling displays, here are the very best gallery wall ideas—and how to shape one in your own home.
If this is your first gallery wall rodeo, here's a tip to keep the whole project far less intimidating than it looks: have some cohesive elements throughout, whether that's similar art types, matching frames, or both.
Find a Chic Corner Solution
Have two adjoining walls that could use some art? One of our absolute favorite art treatments involves wrapping a gallery wall around a corner like the three spaces in the slideshow below.
Gallery walls are known to be a big of a crap shoot where it feels like anything goes. If that free for all makes your type A self twitch, there's another way to get the collected look without the "mess". Keeping things tidy and neat is the perfect solution to organized chaos. Try lining the whole display up at the bottom, or plot out a square or rectangle and fill in that shape edge to edge.
Another super useful trick to preventing gallery wall overload is to stick with an all-neutral or black-and-white theme. The look works beautifully no matter what arrangement you go with.
While the first few gallery wall styles we featured here are for the more subtle and structured, if you prefer something that lives and breathes (and grows!), the free-flowing organic look is for you. The beauty of this style is that you can start with just a few pieces and keep adding to it without worrying about messing up a tight configuration.
Liven Up Forgotten Spaces
Hallways, bathrooms, staircase walls and even around your TV: all of these are perfect spots for a gallery wall. It's easy to go streamlined and simple with just one or two pieces of art in these spots, but dare to try something more and you'll really see these areas come to life with your unique point of view.
Most often, gallery walls spread out wide, but tall or narrow groupings have a certain modernity to them that feels unexpected and super elegant. Plus, filling a wall top to bottom (no matter your room height) will most certainly extend your ceilings to make your space look loftier than it is.