4 Things That Immediately Give Landlords "The Ick"
We independently select these products—if you buy from one of our links, we may earn a commission. All prices were accurate at the time of publishing.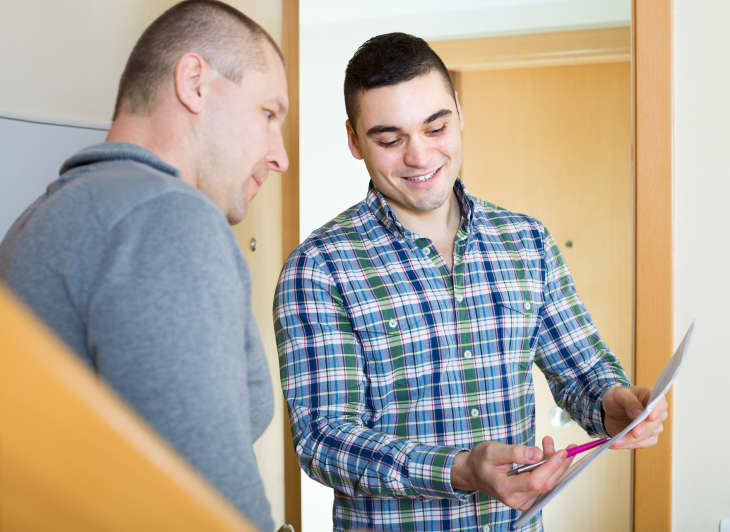 There are some things that annoy the heck out of landlords — late rent payments, being the source of frequent noise complaints, and leaving an apartment super messy upon moving out are a few of them. But those are obvious! What, instead, are the little things that renters do that give landlords "the ick," a phrase made popular by TikTok that basically means a sudden, specific, and intense turnoff?
Follow Topics for more like this
Follow for more stories like this
The "ick" is most prevalent in the context of dating, and things like using a baby voice, clapping when an airplane lands, or inserting one too many emojis into text messages are all common attraction killers. But icks have infiltrated the real estate world, too, and everyone from real estate agents to home stagers to buyers all experience them. 
I asked landlords about their icks — the seemingly innocuous things that renters do that demote them from upstanding tenant status. Here are the four landlord icks. 
Not Regularly Cleaning Bathrooms 
When a tenant waits until they move out to do a deep clean in the bathroom, it's probably too late. You can tell when someone doesn't clean the bathroom regularly, from mold to grime to tub stains and worse, says Brian Davis, landlord and founder of SparkRental.com, a landlord resource site. 
"When bathrooms go too long uncleaned, it gets hard to get them sparkling again without a really intensive cleaning," Davis says. "And tub stains sometimes never come out, requiring you to replace or resurface them if you want them to gleam again."
Letting Trash Bags Pile Up
Letting trash bags (especially ones from the kitchen) amass before taking them out is another big ick for Davis. Rodents, insects, flies, cockroaches, and other creepy crawlers have a knack for finding their way to trash, which can lead to an infestation problem. 
Not Putting in Maintenance Requests
Think again if you think you're doing your landlord a favor by trying to DIY a fix, thus not putting in a maintenance request. It can end up causing bigger problems in the long run, says Shaun Martin, a Colorado landlord and real estate investor with We Buy Houses In Denver. For instance, a water leak that goes unfixed can cause extensive damage to not just your unit, but also leak into your neighbors' spaces and cause mold buildup. 
Covering up Odors with Air Fresheners 
All kinds of things can cause a bad smell in your apartment. There's laundry you forgot to move from the washer to the dryer that's become mildewy, your cute-but-farty pet, and even rotting food you forgot about in your fridge when you went on vacation. (It likely wafts through the kitchen when you swing open the door!) But don't try to cover up those odors with room sprays or plug-ins, says Leonard Ang, the CEO of iPropertyManagement Leasing, an online resource guide for landlords, tenants, and real estate investors. 

"It never works," he says. "Instead you end up with a weird combination of the smells you were trying to cover up with air freshener on top of it." Plus, air fresheners can trigger allergies, asthma symptoms, headaches, and more.