4 Things Real Estate Agents Think You Should Know About Homebuying in 2020
We
independently
select these products—if you buy from one of our links, we may earn a commission. All prices were accurate at the time of publishing.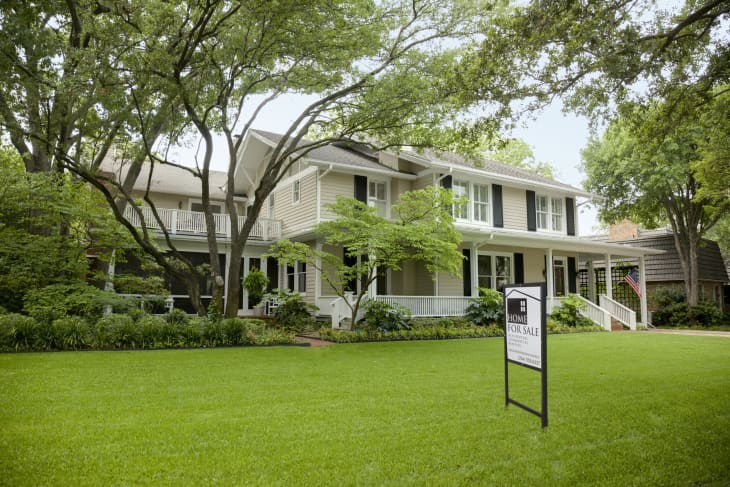 Real estate agents across the country were gearing up for a strong spring sales market—that is, until COVID-19 hit. The pandemic quickly changed how agents do business, leaving buyers and sellers with questions about how the process of homebuying will fare in 2020. 
Real estate agents don't have the crystal ball when it comes to the 2020 market. But they are getting a sense of how the rest of the year will look: Heavily virtual, for one, with limited open houses, a focus on online marketing, and a dose of economic uncertainty. Here, find agents' top takeaways when it comes to buying a house this year.
Prepare for a more digital and precautious homebuying experience.
Agents spoke to a change now reflected in most of our lives: Everything has moved online. Client meetings are happening by phone and FaceTime, open houses are replaced by video tours, parts of the closing process now happen virtually. Expect some version of this to last through the year. "How we take clients to see properties will change—whether those are permanent or for the next six months, I don't know," says Allison Chiaramonte, an agent with NYC firm Warburg Realty. 
An increase in video walkthroughs means it'll be crucial that homebuyers trust their agents, as they'll likely be hosting those virtual home tours. "Agents will be like a trusted advisor, rather than a salesperson," notes Compass agent Vickey Barron. Instead of visiting every property, homebuyers will need to "weed out what properties are worthy of seeing in person," says Chiaramonte. Such selectivity is changing how agents present their listings. Agents spoke to shifting their focus to the web and social media presence of listings that's heavy on photos, videos, and raw footage. 
When open houses do return, it'll be with safety precautions. "There will always be booties, masks, and gloves on hand in every showing—that's going to be the new normal," Chiarmonte says.
Pricing will be affected—but agents don't know how much.
March sales data from the National Association of Realtors showed an 8.5 percent decline in the number of existing home sales, but home values held steady. But with record unemployment and the likelihood that the U.S. is heading into a recession, real estate prices are sure to be affected. Realtors just don't know in what ways. 
"Most of my buyers are confused, as no one knows what will happen once we go back to our 'normal,'" says Enzo Ricciardelli of Sotheby's International Realty, Pacific Palisades Brokerage. "The consensus is that they will wait and see, expecting price values to possibly drop between 5 to 10 percent at most." 
Jeremy Stein, with Sotheby's International Realty, Downtown Manhattan Brokerage, spoke to a "post-Covid price adjustment" that he hopes will prompt a surge in transactions. 
Despite changes and fewer listings, sales will go on.
The homebuying process suddenly changed. Spring inventory is down as some buyers and sellers wait out the storm. But agents want clients to know it's still possible to buy a home. "On the first weekend that we introduced 'Virtual Grand Openings,' we sold all five of the listings that hit the market," says agent Daniel Beer with eXp Realty of California, Inc. 
"Real estate hasn't stopped here in Northeast Florida, and there are no plans of this in the near future," says Sarah Rocco of Keller Williams Atlantic Partners Southside. "Buyers are still buying, and sellers are still selling." 
Historically low interest rates aren't going anywhere, which will likely tempt buyers throughout the year. Agents also report homes are closing without any extra trouble—explaining the addition of some virtual processes have even sped the process up. "All paperwork is able to be completed virtually, and we have found that this is saving the buyers and sellers a ton of time," Rocco says. 
In the looming recession, real estate is not in the eye of the storm.
A 2020 recession was already expected. Now it's all but guaranteed. There will be a key difference from the 2008 downturn, in which real estate was front and center. Lawrence Yun, chief economist with the National Association of Realtors, put it this way: "During the last recession, real estate was on wobbly ground with loose lending and too much supply. Today, there is no subprime lending and too little supply. The real estate market will hold on much better."
Still, agents are unsure how the pandemic's recovery will affect the market. "How long our market sits at the bottom before starting its rebound is a question we are all asking," admits Stein. "How the recovery will look, whether it's more of a 'V' or an 'L' or a 'U' will be very much tied to the condition of our economy and the finding of a vaccine or cure to COVID. Uncertainty is always real estate's biggest enemy, so people will need to feel comfortable being a part of society again before we can really see a rebound."