9 Common Issues You Need to Watch Out for in Homes from the '50s, '60s, and '70s
We independently select these products—if you buy from one of our links, we may earn a commission. All prices were accurate at the time of publishing.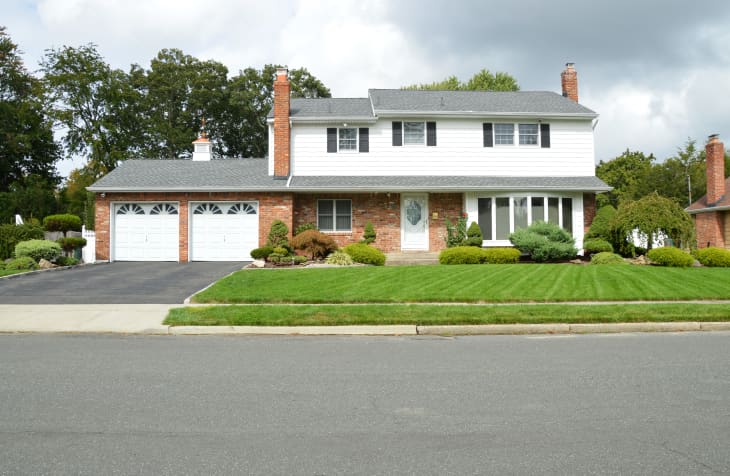 If you find yourself swooning over charming old houses when you browse real estate listings, you're not alone. What's not to love about a perfectly midcentury modern rambler or a groovy '70s conversation pit? Old homes come packed with character, and may be just a few quick updates away from move-in ready. That said, even lovingly cared-for homes can harbor some era-specific issues, so watch out for the following items in case you need to budget for renovations. 
Homes from the 1950s are widely coveted for their midcentury-modern appeal. Just remember that these homes are at least 60 years old, so you'll likely run into a few things that need replacing or repairs. 
Mix-and-match flooring: You may find a mix of tiles, linoleum, and carpet throughout the house. Replace these if they're worn or damaged. Even if they aren't, updating to hardwood or tile throughout the entire home can modernize the space and increase your resale value. 
Single-pane windows: If the home has original windows, it may be worth replacing them. If they're single-pane, they won't be as energy-efficient as modern double-pane options.

They may also contain lead paint, which can pose risks to your health. Lastly, newer windows are typically easier to open, close, and clean than their mid-century counterparts. 
Too many walls: 1950s homes tend to have separate, closed-off rooms. Don't let an outdated floor plan stop you from buying your dream home, though. If you're a fan of open, airy spaces, consider knocking down unnecessary walls to open up the space and allow more natural light to shine through. 
Ranch-style homes rose to prominence in the 1960s, often decorated with bright colors and love-it-or-hate-it shag carpets. Now around 50-60 years old, homes of this decade may have these common issues: 
Tar-and-gravel roofs: Popular during the '50s and '60s, the tar-and-gravel roof was a flat roof style made of asphalt, tar, and gravel. Without regular maintenance, this type of roof can collect mold and moisture, which can penetrate other areas of your home. Think about whether you're willing to take on the upkeep of a tar-and-gravel roof or if it's possible to replace it with another style.