This Bestselling Amazon Hamper Has Made Laundry Day So Much Easier — and Now I'm Telling Everyone About It
We independently select these products—if you buy from one of our links, we may earn a commission. All prices were accurate at the time of publishing.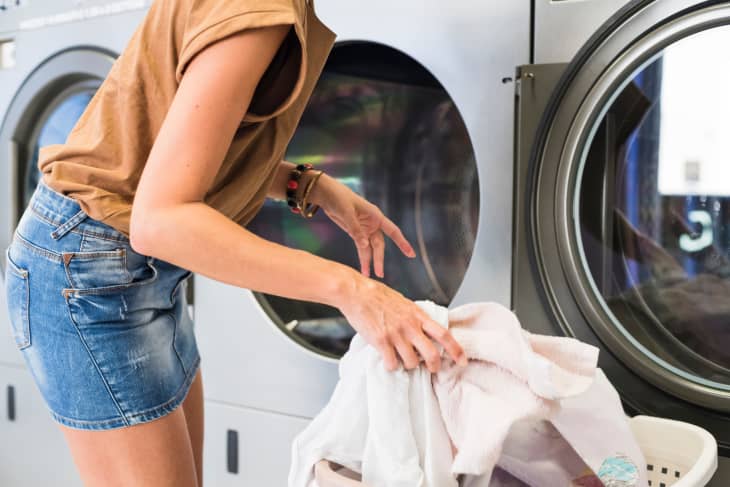 As someone who lives in a small space, I'm a big fan of collapsible home goods. I have drying racks, crates, and food storage containers, and they've all been a huge help in keeping my home neat and tidy. In fact, I'm constantly letting my friends and family in on my super convenient finds.
Follow Topics for more like this
Follow for more stories like this
Laundry can take up more space than you think, and it doesn't really hit you until you find yourself facing a large pile of it. I used to favor tall plastic hampers because they're what we had in my family home, but once I moved out, that type of basket didn't really work as well in my own space. Not to mention, they aren't at all easy to lug around — especially if you have to travel to a laundry room or laundromat like me. So, I made a change. The first laundry basket I bought for my most recent apartment was the collapsible LifeWit Freestanding Hamper, and I continue to use it to this day.
The affordability of the Lifewit Freestanding Hamper is what drew me to it in the first place. It was on sale, so I was able to grab it for under $20, which seemed like a great deal on a product with so many great reviews. Other than that, I didn't really know what to expect. The hamper arrived folded and easily unfolds into a full-fledged bin. There are two U-shaped rods in the top rim of the hamper to help it hold its rectangular shape, and the bottom is flat so it can stand on its own.
The basket itself is made of polyester with a polyethylene-coated interior to make it waterproof and, while it has some stiffness to it, there's no boning sewn into its body to make it rigid. In other words, this isn't a heavily-structured hamper, so it's going to have some bumps and wrinkles if you pack it full of items, but that wasn't a dealbreaker for me. I've been known to stuff it past a reasonable capacity and the fact that it hasn't ripped or fallen apart yet is a true testament to its strength. However, I don't recommend testing its limits — not because of potentially destroying the hamper, but because the more clothing you cram into the bin, the heavier it's going to be. Why put yourself through the heavy lifting?
While we're on the topic of carrying the Freestanding Hamper, a HUGE selling point for me were the long handles. I don't have a washer and dryer in my rental apartment, so I take my laundry out to wash roughly every week. Since I have to travel up and down stairs, a basket that was easy to carry was of the utmost importance to me. The handles on this design aren't quite long enough to put on my shoulder, but they can be propped on my arm at my elbow or even carried with one hand. It leaves my other hand free to hold my keys, groceries, or anything else I may need to carry along with my clothes.
I've been using this Lifewit hamper for almost a year now and it's still in great shape. When I originally bought it, it was an Amazon bestseller, and that still holds true today. It has over 22,000 reviews from people who've used it for laundry, toys, recyclables, and even wrapping paper! After I bought mine, I recommended it to a few of my relatives who ended up buying one for themselves, too. It makes for a fantastic, inexpensive option for laundry, especially for those in dorms and other small spaces. Though it has its limitations, it's a durable basket that does exactly what's expected of it and lasts a long time. For under $20, it's really a steal!