Made In Just Added an Oval Dutch Oven to Their Cast-Iron Collection — and It's Stunning
We
independently
select these products—if you buy from one of our links, we may earn a commission. All prices were accurate at the time of publishing.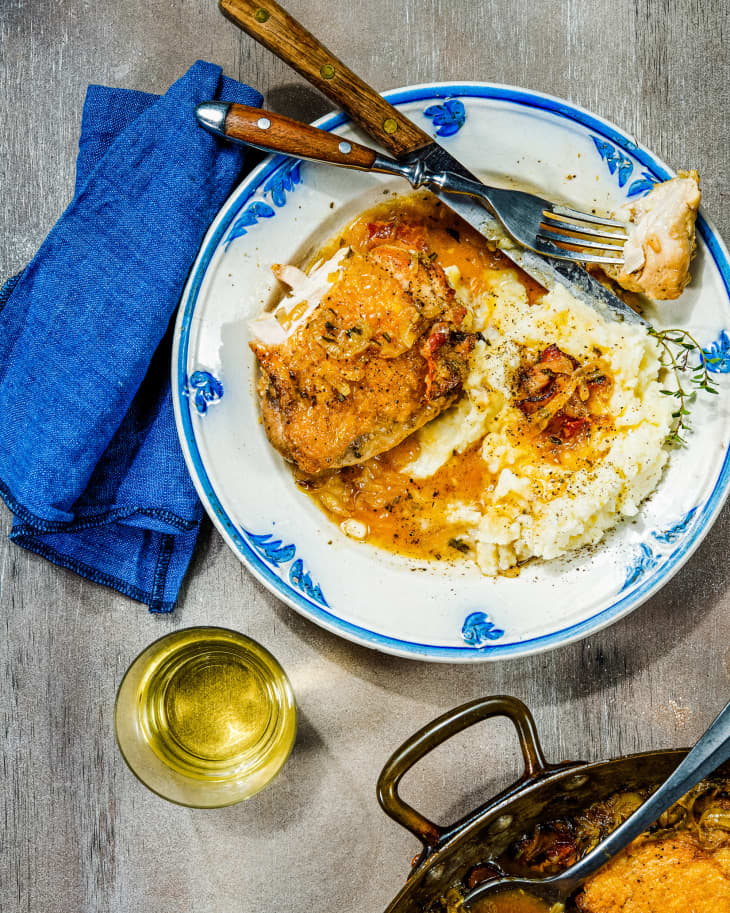 Cast-iron cookware is one kitchen upgrade that every home can enjoy. Unlike with appliances, you don't need a ton of free space or a big budget to invest. These skillets, pots, and Dutch ovens are pricey but worthwhile, and they can sit on your stove or be stashed away in the oven for storage, so they don't take up cabinet or counter space. They're also downright indestructible, so if you get one, it will last forever.
Made In has now taken their meticulous approach to cast-iron cookware design and applied it to the big leagues. The result is their new 7.5-quart oval Dutch oven — this spacious cooking vessel would be perfect for roasting large cuts of meat and baking big casseroles for holidays, dinner parties, and potlucks. And, since Made In's tools have been known to sell out, you'll want to grab this now while it's still in stock.
The product designers at Made In are very particular about the materials they use and how they assemble them, and that attention to detail comes through in their cast-iron collection. Each piece is constructed with the finest enameled cast iron from northern France, where it's been produced since the 1920s. That results in a Dutch oven that retains heat extremely well and sears food without sticking to it, so you can create rich color and flavor on chicken, beef, and pork — but still be able to remove the meat in one piece. And, when you want to braise dishes, tiny dimples on the underside of the lid redistribute moisture, resulting in even cooking.
Similar-sized oval Dutch ovens from other top-ranked brands can go for $100 more than the one from Made In. So, knowing that this was developed with the same rigorous standards as all of their pots and pans, you're getting superior cooking equipment at a fair price. Plus, you can snag a better deal if you bundle the 7.5-quart Dutch oven with Made In's set, which also includes a round 5.5-quart Dutch oven and a skillet.
When our contributor Danielle Centoni tested Made In's round Dutch oven, she found it to be a smart investment for any kitchen. "This is a fabulous Dutch oven that's in the same echelon as French brands that cost nearly twice as much," Danielle wrote. "I'm not a gambling type, but I'd be willing to bet it'll become your new favorite piece of cookware."
Now you can get that same high-quality performance in a size that's ready for any dinner occasion.