Martha Stewart's Gardener Swears By This Free Resource to Successfully Grow a Vegetable Garden
We independently select these products—if you buy from one of our links, we may earn a commission. All prices were accurate at the time of publishing.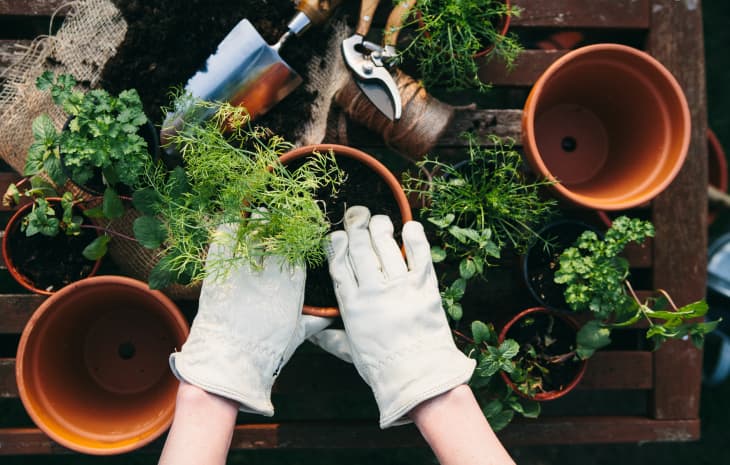 Whether you're a novice gardener or an experienced greenskeeper, there's no such thing as doing too much seed research. After all, there are thousands of different species and variants within those species, and endless amount of factors that come into play when you're thinking about growing a vegetable from seedling. But if you don't know where to start looking for specific seed info, gardening expert Ryan McCallister suggests a free resource that you can access from the comfort of home: seed catalogs.
McCallister is Martha Stewart's gardener, which became widely known on social media when word spread that he was quarantining on her grounds during the pandemic (hey, the garden doesn't stop growing!). So it goes without saying that McCallister knows a thing or two about gardening. And when he needs to do research on a particular seed he wants to grow, his go-to resource is a seed catalog, many of which are free for anyone who wants them. You just have to know to request them.
Follow Topics for more like this
Follow for more stories like this
"I use seed catalogs almost more than I do gardening books because that's when you're going to learn so much information." McCallister told Apartment Therapy while he was visiting the AppHarvest facility, a high-tech indoor farm, in central Appalachia. "[Some] have full sections on essentially what to do and how to do it, and I trust them more because it's particular to the actual seed that you're buying."
But how do you know what seed catalog to order? Well, it all depends on the seed that you're interested in growing. Often, if you already have a seed company in mind, they'll have a seed catalog available online or have a print version that you can request on their website. But if all you know is the type of vegetable you want to plant, check out the Old Farmer's Almanac guide to free garden seed catalogs that have all the most common vegetables listed (and some plant catalogs thrown in there, too). Or check out two of McCallister's favorite seed companies, Johnny's Selected Seeds and Baker's Creek Heirloom Seed Co., both of which are heavily veggie focused.
Since Stewart trusts McCallister with his gardening expertise, it's safe to say that we should, too.