The Versatile, Industrial-Style Storage Item That Works in Any Room
It's not that anyone forgot that lockers and filing cabinets exist, it's just that they aren't used nearly as commonly as they ought to be in my opinion. They're affordable (to buy new or find used at thrift stores) and you can store lots of different things in them. They're DIY'able (hello, paint one a bold color!). They not only fit in with a lot of different design styles, but they offer up a heaping dose of industrial vibes to any room they live in. And let's not forget the most important element; most are made of metal, which means they are perfect for magnetic decor ideas.
I was reminded again of lockers' beauty and functionality in a recent house tour: A Quirky, Industrial Modern Apartment in Michigan. Rachael Barlock's rental house uses lockers in a few different rooms. In the living room, an unassuming white locker (that she found thrifting) blends into the background, but is tall and provides a great opportunity to add decor (like a plant and a painting) up high to draw the eye up.
In her dining room, another tall set of lockers (which she found at a school auction) is paired with an old, dark green-ish filing cabinet that once sat in her grandfather's workshop. Decor next to and on top of the lockers helps them connect to the rest of the room's aesthetic. The combination is a quirky mix of vintage and industrial that works.
But I've spotted metal lockers and filing cabinets in other recent house tours, as well. Aysu Sener's Dutch home makes use of a tall set of white lockers.
She also incorporated plants and decor on top, but in her living room the lockers help divide the open floor plan space into a living room and dining room, too.
Because of their typical dimensions, I think lockers lend themselves well to entryways and hallways, offering up a burst of industrial style to those areas, but also providing much-needed storage. The hallway setup above is in a bright white Toronto loft.
I'm just putting the above photo — of a typical home office arrangement — here to remind you that lockers and filing cabinets can be bought (or painted) in bright colors, perfect in otherwise "serious" rooms.
---
Buy used from Apartment Therapy's Marketplace: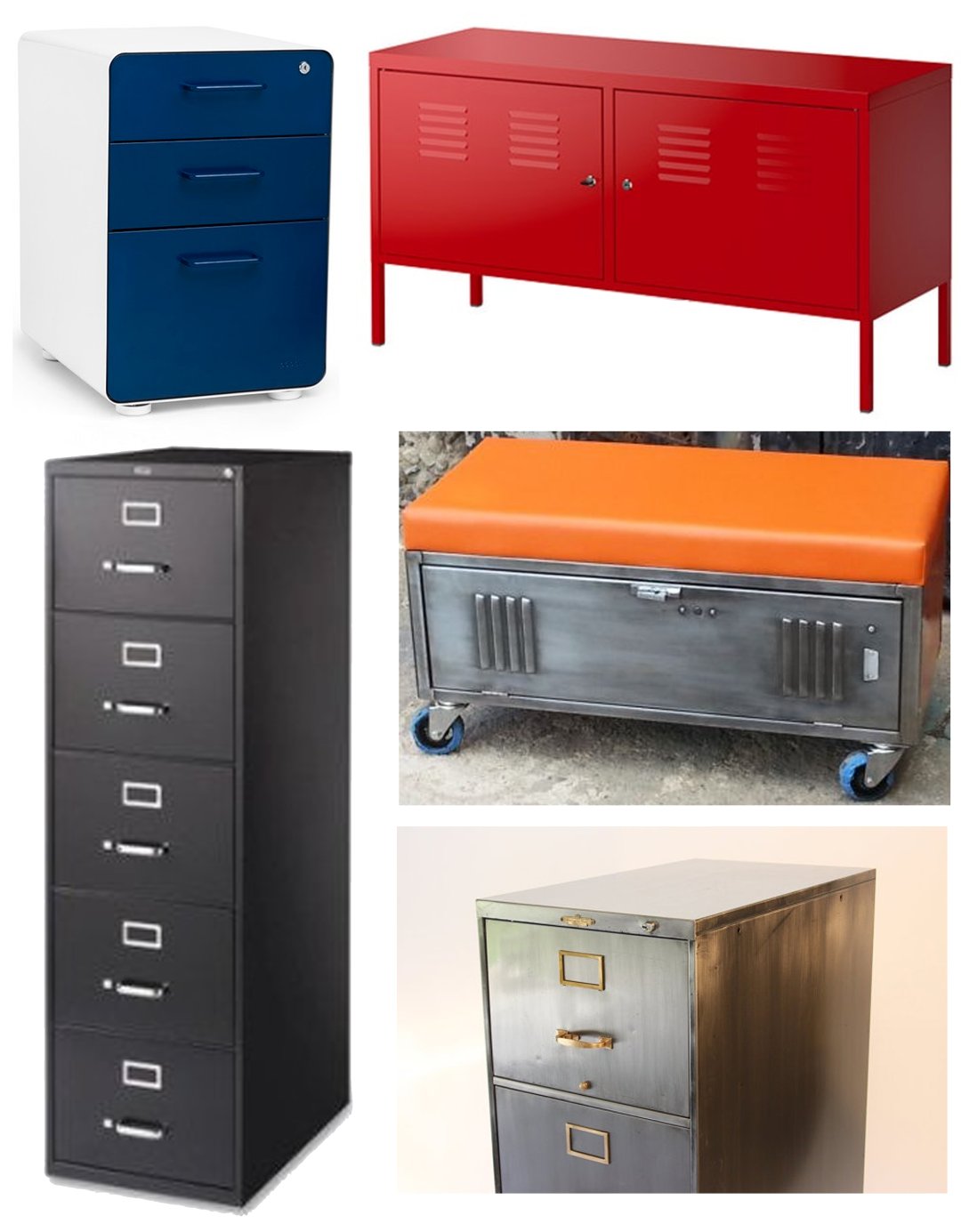 ---
Or buy new: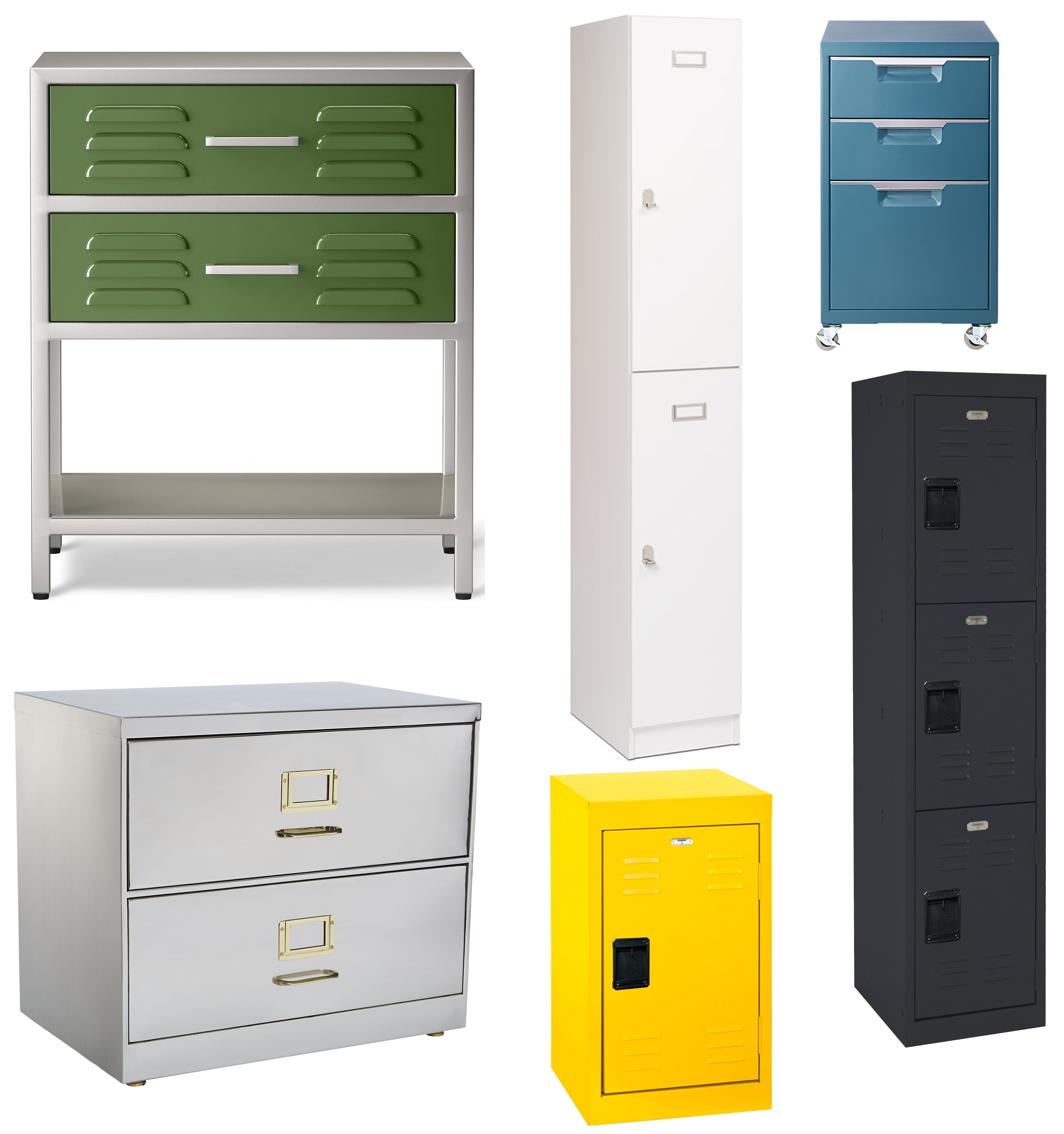 Apartment Therapy supports our readers with carefully chosen product recommendations to improve life at home. You support us through our independently chosen links, many of which earn us a commission.