Mindy Kaling's Office Is Minimal with a Perfect Amount of Personality
We
independently
select these products—if you buy from one of our links, we may earn a commission. All prices were accurate at the time of publishing.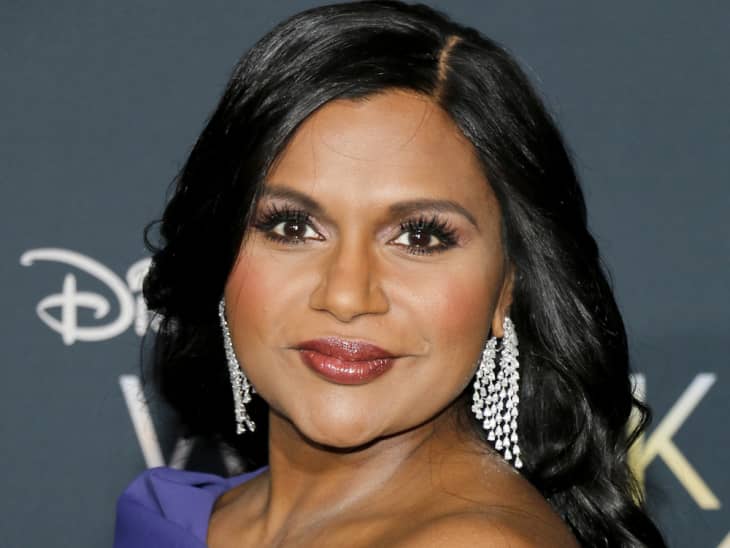 It's hard to imagine staying spotlessly clean and neatly organized all the time, especially in a work space. But looking at Mindy Kaling's recent Instagram post showing off her office (and lovely avocado green power suit), you might be inspired to roll up your sleeves. 
"The Office" star shared a pic from inside her Kaling International offices when The Hollywood Reporter stopped by and the space is decorated in the most minimal-chic way. There's the long pine colored table, and the enormous white board in the background. Normal as they may seem, the two set a mood of fresh simplicity while informing the rest of the office space.
The notes of personality come from the well-chosen objects that elevate Kaling's office from simple to sublime. The suede leather office chair in chestnut brown plays well off of the similarly-shaded seat belonging to the white beach cruiser leaning against the wall. A delicate powder blue splashes the room with a kind of tranquility heightened by softly drawn scenes etched into the wallpaper. Greenery from the floral display and other neutral shades popping in from a corner here, a corner there, create a space that is supposed to be flush with ideas, with room for creativity. Nothing here overwhelms or overpowers; everything simply works together harmoniously.