10 Stylish Murphy Bed Chests That Are Perfect for Small Spaces 
We
independently
select these products—if you buy from one of our links, we may earn a commission. All prices were accurate at the time of publishing.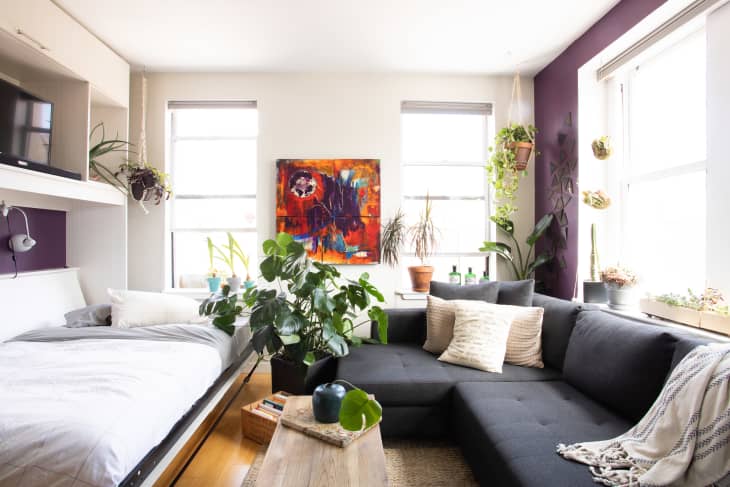 Murphy beds are one of the best inventions when it comes to small-space furniture, yet they're not nearly as common as, say, sleeper sofas or expandable dining tables. But if you want to have a full, queen, or even a king-size bed without sacrificing precious floor space, there's arguably no better solution. An even less frequently utilized (but ingenious) category of small-space furniture? Murphy bed chests. They're exactly what they sound like: A chest of drawers that opens up to convert into a bed. These are even more practical for apartment dwellers, as they take up neither too much floor space nor as much wall space as regular Murphy beds. 
That being said, there are a couple of downsides to Murphy bed chests. If you use yours regularly, you'll have to outfit the mattress with sheets and blankets each time you unfold it. And although the chests might look like functioning drawers, usually only some of the drawers actually work, and in some cases, none of them do. But if you're desperate to not have to skulk around a tight bedroom that's almost entirely occupied by your bed, then you'll want one of these. Lucky for you, we searched the internet and found 10 viable options. They can get quite pricey, but they're all stylish, functional, and totally worth it.