Why Planning a "Suburbs Day" Is the Perfect Way to Unwind
We independently select these products—if you buy from one of our links, we may earn a commission. All prices were accurate at the time of publishing.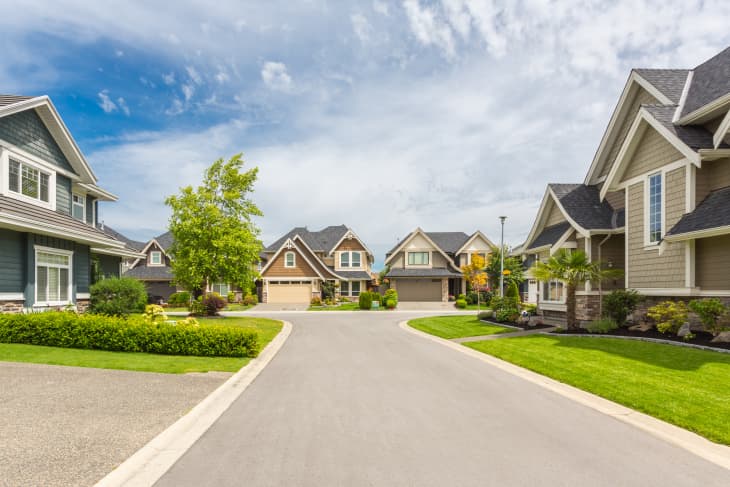 For well over a decade, I've been a proud resident of Chicago. And as such, I follow all of the Windy City rules. No ketchup on hot dogs. Saturday nights begin with a "Chicago Handshake," which is a shot of Jeppson's Malört and an Old Style. And if I dig my car out of the snow, I'm placing a folding chair in my parking spot and calling dibs. This is how you make it in the big city!
Follow Topics for more like this
Follow for more stories like this
I love Chicago, I'm happy to be here, and I'm never leaving. You might be waiting for the "but" to drop — and yet, I would say it's more of an and. For my partner and I, city dwelling is ideal… and I adore the suburbs. Before my fellow Chicagoans turn on me like I'm Dave Matthews cruising over the Kinzie Street Bridge, hear me out.
Now and then, I long for the suburbs. Maybe it's because they remind me of my hometown of Rockford, Illinois. While Rockford definitely doesn't qualify as a Chicago suburb, it boasts a myriad of the same qualities. Everything moves a little slower there, in a good way. Any and every national chain can be found along a main thoroughfare. While I certainly prefer my city living for its sheer sustainability — accessibility to public transportation, green buildings, and bountiful public resources — sometimes I just need a change of scenery.
About once a season, I give myself the gift of a suburban day. I leave our pup at home with her dad for the day, adorn myself in my comfy-yet-trendy "Sarah in the Suburbs" gear, and head out. It takes about 45 minutes to arrive at any of Chicago's major suburbs, so I use the drive to catch up on a delightful podcast or sing along to a feel-good playlist. 
Once at my destination, it's time to treat myself. First stop: a strip mall nail salon. We're talking manis, we're talking pedis, we're talking prices significantly lower than at my usual Lakeview salon. When I squeeze in a nail appointment in the city, I typically spend half my appointment on Slack responding to the pings of the West Coast team. Not in Suburbia! At the last suburban nail salon I visited, the technicians showcased an endless reel of "The Graham Norton Show" on one screen and the ultra-pleasant Liziqi YouTube Channel on the other. Heaven!
Once my nails are dry and I'm thoroughly pampered, it's off to yet another strip mall for completely mundane errands! Yes, friends, we're making that simple return to Old Navy, which would have taken me forever via the L train to the downtown flagship. And you bet I'm using my beloved Bath & Body Works gift cards right next door, soaking in the aromas of the season (and, obviously, restocking on all Cucumber Melon and Country Apple products lest they be summoned indefinitely back to the top-secret smell vault). And you know I'm leaving with a bounty of products so plentiful I'll be compelled to conceal the haul from my beloved before he can process the sheer volume of Black Cherry Merlot Everything. 
By this time, not only has all my fragrance-sniffing made me light headed, but it's also made me hungry. When I work up an appetite in any suburban environment, there's only one place I want to be: Face down in a plate of Fiesta Lime Chicken at Applebee's. Don't @ me, unless you're including my Venmo handle and sending me approximately $15.99 for my Fiesta Lime Chicken. 
As I finish the greatest meal in the history of chain restaurant cuisine, we're nearing mid-afternoon. That means it's time to enter the final phase of my carefree, easy-breezy suburban day: Mitsuwa Marketplace. While my partner and I love the groceries and take-away meals at the popular Japanese supermarket chain, we don't make it out there very frequently. I use these trips to the 'burbs to meander through the aisles, stockpiling our frozen favorites, selecting a few new-to-us items to try, admiring the delectable offerings, and picking up a sutadon bowl (or two) to feast upon back in Chicago. 
By the time I get home, I probably resemble what pioneers looked like when they'd go into town for supplies and return to their rural mountain cabins, wagons piled high with grain and pelts. Except for me, it's an embarrassment of riches: Three-wick candles and Blick art supplies, frozen gyoza and Kohl's Cash galore! 
Just because you're a city mouse doesn't mean you can't also enjoy a little leisure time as a suburb mouse. Take it from me: sometimes the best reset can be found in a suburban strip mall.