Plant Prefab's New Passive Homes Push The Boundaries of Sustainability
We
independently
select these products—if you buy from one of our links, we may earn a commission. All prices were accurate at the time of publishing.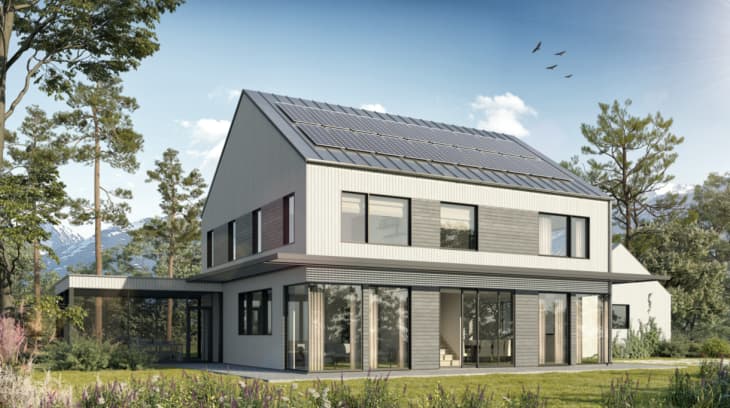 Prefabricated design and construction company Plant Prefab has launched its first-ever collection of passive homes in collaboration with the Richard Pedranti Architect (RPA) firm. Plant and RPA designed three customizable passive homes called LivingHomes: the RPA LivingHome 1, 2, and 3—and all three homes meet the passive house standards of sustainability to ensure the lowest possible impact on the planet. 
The passive homes, ranging in size between 2,218 to 3,182 square feet and featuring three to four bedrooms each, were designed to meet net zero energy standards. Each home features airtight construction, highly-efficient mechanical systems, dedicated fresh air systems, heat recovery ventilator systems, high-performance water heaters, high insulation, and high-performance windows and doors. Moreover, each home has a timeless modern design complemented by advanced building science.
Two of the homes have classic pitched roofs that create cozy living conditions. All three LivingHomes have open concept living areas with large windows, bringing the outdoors in and allowing ample space. One home in particular (the RPA LivingHome 3, below) diverges from the other two with a distinctly Californian and mid-century design with a flat roof. "Plant is focused on building homes that are as healthy and sustainable as possible and we push the boundaries," Steve Glenn, Plant Prefab founder and CEO, said of the passive homes. 
"Passive House is another major environmental certification program and it integrates uncompromising standards for occupant health, comfort, and energy performance," Glenn continued. "We are honored to be partnering with one of the nation's foremost Passive House experts and most experienced Passive House designers to introduce our first Passive House LivingHomes." 
Richard Pedranti, RPA founder, added, "In over a decade of designing and building Passive Houses, the RPA LivingHome designs from Plant Prefab offer the most complete Passive House products that I've seen on the market." Pedranti continued, "By using the Plant Building System—Plant's comprehensive and flexible off-site building platform—we were able to design custom, high-performance homes with Passive House-level envelopes and sustainable finishes."
All three homes are designed and delivered complete with finishes, fixtures, electrical, and mechanical systems. To learn more about customization and prices of the RPA LivingHomes, visit Plant Prefab.