These Pop Songs Will Help You Sleep, According to Research
We independently select these products—if you buy from one of our links, we may earn a commission. All prices were accurate at the time of publishing.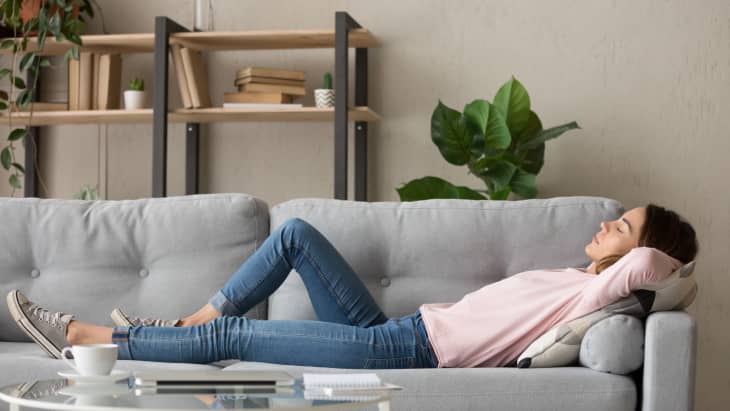 While some people drift off with ease, others need a little help to enter the land of slumber. If you're the latter, you may use white noise, brown noise, or your favorite tunes to lull you to sleep. But which of the most popular chart-topping hits are the best for an afternoon nap or a good night's sleep?
The team at Mornings.co.uk have taken a look pop songs that most closely match the characteristics of the world's favourite lullabies. Analyzing 100 lullabies on Spotify using 10 audio features and comparing the results with a curated list of Spotify's most streamed songs, they discovered the most sleep-inducing pop songs.
Read on to see if your favorite tune made the cut…
Looking at the 500 most streamed songs of the last decade, each hit was given a sleep score between 0-100 depending on its similarity to the musical values of the perfect lullaby, according to analysis features built into Spotify.
In at number one is Billie Eilish's "i love you". With an impressive sleep score of 87.6 out of 100, the "acousticness" of the song may have played a part. Similarly, lullabies have a strong acoustic value, which correlates to how loud or quiet a song is.
Second place also goes to Eilish, with "when the party's over" earning a sleep score of 82.9. Eilish famously recorded many of her top tracks in her brother's bedroom, and her popularity is often ascribed to her intimate, headphone-friendly sound.
Other song that are great contenders for helping you fall asleep with ease include "Falling" by Harry Styles, "All of Me" by John Legend, and "You Broke Me First" by Tate McRae.