These Are the Most Popular Gingerbread House Designs, According to Pinterest
We independently select these products—if you buy from one of our links, we may earn a commission. All prices were accurate at the time of publishing.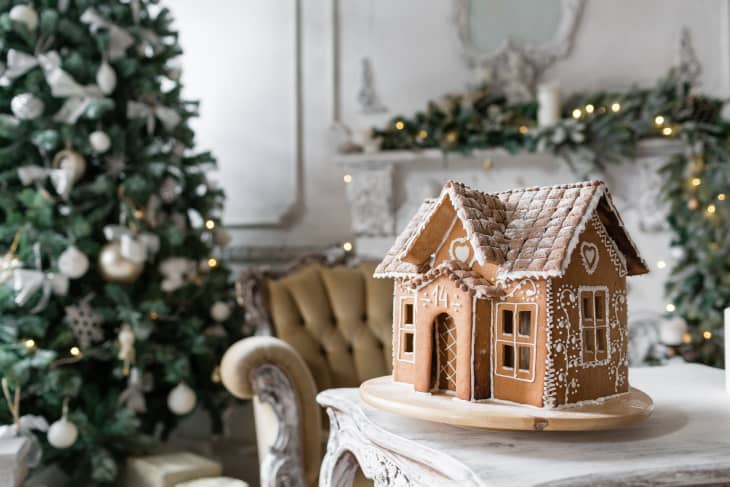 When it comes to festive traditions, building a gingerbread house is up there as one of the top family-friendly holiday activities to do. From classic gingerbread cottages to entire villages and even landmark buildings, there's ample room to be creative with your construction, given you've got enough dough, icing, and gumdrop buttons.
With this in mind, U.K.-based kitchen retail specialists, Magnet.co.uk, have analyzed Pinterest data to reveal the most popular gingerbread house designs in 2021.
Whether you're after a simple design or would like to construct something a little more intricate, below are the top ten gingerbread house designs, according to Pinterest.
Candylicious gingerbread house
Aesthetic gingerbread house
Snowy gingerbread village
Detailed gingerbread house
White Christmas gingerbread house
Hansel and Gretel gingerbread house
Once you've got your gingerbread house inspiration, Magnet also shared some top tips on how to create the best gingerbread house this holiday season. First, make sure you have all your equipment ready—there's nothing worse than realizing you have no rolling pin halfway through your bake. Isn't that right, Kate Hudson?
When it comes to cooking your dough, it's a good idea to cut out your shapes before putting them in the oven to prevent any cracks and mishaps. For decorations, add these BEFORE you assemble the house. This will ensure all of your candy and shapes are aligned.