The Problem That Always Comes Up for People Who've Bought Flipped Houses — And How to Avoid It
We independently select these products—if you buy from one of our links, we may earn a commission. All prices were accurate at the time of publishing.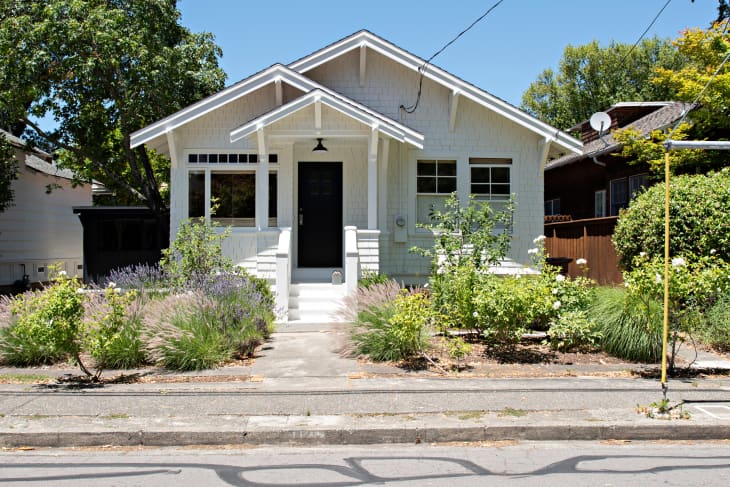 When you talk to people who've purchased older homes, there's a theme that comes up again and again — and it's not that they delight in living in a piece of bygone charm (which, of course, they do).
As someone who resides in an 1880s building in a historic district, I'm well acquainted with the messes that plumbing can bring, particularly for buyers who've purchased a renovated or flipped house and don't know what's hiding behind the walls. I ended up buying a recently flipped home with a plumbing system that wasn't up to code, and many, many thousands of dollars later, is finally in a place that doesn't have our home smelling like a sewer (to put it politely). 
Andrew Tuzzio with Family Home Inspections has extensive experience inspecting historic homes. He explains that it's not unusual for older homes to hit the market with outdated galvanized pipes, as these are often only updated when disaster strikes (or during a renovation). But that doesn't mean they should be ignored. "A newly, extensively remodeled home where older galvanized plumbing supply lines are left in service would be considered a pretty big red flag. Those materials would be considered at the end of their useful life expectancy and would need to be replaced," he says. 
In other words, those remodelers may not have done their due diligence. "A renovator who allows a condition such as that to remain and focuses only on cosmetic upgrades might be too focused on turning a profit at the expense of the buyer. This may translate into other areas as well."
So, assuming you're not itching to take on a plumbing redo, what should you look for to avoid getting yourself in a clogged conundrum?
Establish a Good Line of Communication with Your Inspector
Most buyers aren't experts in assessing plumbing systems, so they're going to rely on what the inspection may turn up to alert them to potential issues. Buyers should keep open communication to determine what the inspector is looking at and how far they'll look into systems that may or may not have been flipped, including plumbing. Do your research and raise questions when you see potential red flags.
Tuzzio says, "It is important to be familiar with the standards of practice that your inspector plans to use to govern the inspection. Most inspectors will exceed this minimum standard but as with any transaction or partnership, communication between the inspector and client is critical."
Know the Limitations of an Inspector's Work
While an inspector's job is to kick the tires and ensure that the renovation has been done properly and up to code, inspections are non-invasive and only a superficial evaluation. That means your inspector isn't ripping down drywall to see the quality of the work done out of sight.
However, while an inspector can't look behind a bathroom wall, they will run tests to alert buyers to potential problems. Tuzzio says, "Generally speaking, that would include running all appliances utilizing the plumbing system (dishwasher and washing machine, for example), fixtures (faucets, tubs, showers), observing the performance of the drains, functional water flow at fixtures, observing the plumbing supply and drain materials that are in service (where visible),  and then identifying anomalies found."
Should those tests turn up any issues, you could find yourself renegotiating the home's sale price.
If You Have Concerns, Go the Extra Mile
With the knowledge that few historic homes have been fully renovated down to the pipes, I likely will never make another offer on a flipped or renovated property before exhausting all plumbing possibilities. It's worth the expense to go beyond the standard inspection and understand what you could be signing up for. 
"Inspectors are general practitioners, similar to your doctor. They will refer you to a specialist for specific concerns after the physical is done," Tuzzio says. "Extras include having the main sewage drain scoped with a camera or ordering thermal imaging of the ceilings and walls before and after plumbing fixtures have had an opportunity to run. This could provide additional information in regard to potential leaks that may not otherwise be visible during the time of the inspection."