Property Managers Have a Lot of Feelings About How You Treat Your Apartment. Here Are Their 7 Pet Peeves
We independently select these products—if you buy from one of our links, we may earn a commission. All prices were accurate at the time of publishing.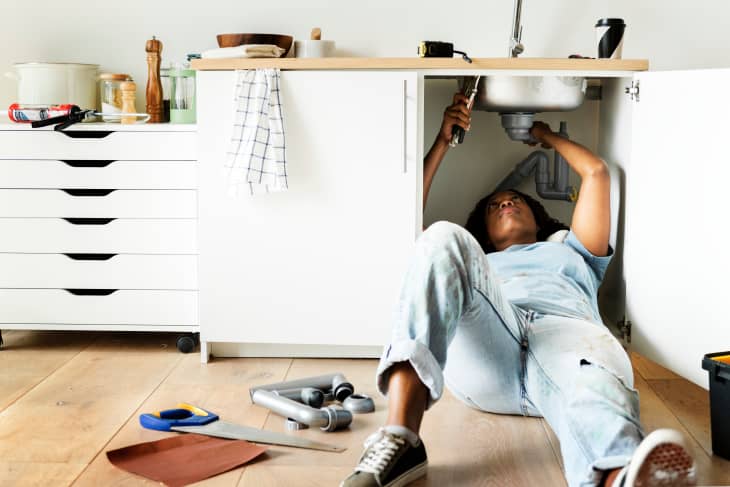 Your apartment's property manager can be your biggest ally when problems crop up — they're the ones who can call a plumber in the middle of the night when your toilet backs up or install a new furnace when yours goes out in the dead of winter.
Follow Topics for more like this
Follow for more stories like this
But your property manager is a person, too, with feelings, a busy schedule, and a life outside of work. In their world, no news from tenants is usually good news. If you want to stay on your property manager's good side, try to make their life easier by avoiding their biggest pet peeves.
Failing to Clean and/or Maintain Your Space
Property managers are more than happy to call a handyman or specialist when something goes haywire in your apartment. But they're not OK with issues caused by your lack of regular cleaning, improper use, or abnormal wear and tear. Treat the items in your apartment as if they were your own property, even though they aren't.

"Is the clothes dryer really broken or did you forget to clean the lint filter after every load?" reasons Stacy Brown with Real Property Management.
While it's one thing to add decorations and furniture that make it feel like home sweet home, it's another to try to make your own "upgrades" to the place (think: a rain shower head or a fun light fixture). You may inadvertently cause problems, and you'll likely make more work for your property manager, who has to put things back to normal for the next tenant. Unauthorized changes could even result in fees or money taken out of your deposit when you move out, Brown says.
You might conveniently forget to tell your property manager about your pet when you lease an apartment. Your four-legged friend is a sweet, house-broken angel, so what's the big deal? But, more often than not, your pet will inevitably cause some issue, whether it's barking loud enough that other tenants can hear her or marking her territory inside your unit. Just disclose your pets, pay any associated fees, and you'll keep your property manager happy.
"As long as they are on the lease agreement, pets are fine," says Brown.
Property managers would much rather address small problems now, before they turn into expensive catastrophes in the future. But they can't make small fixes unless you let them know something's up. And no, you won't get in trouble for bugging or annoying them — quite the opposite, in fact.
"If your toilet has a wobble or is running, let your property manager know right away," says Kate Ziegler, who manages rental properties in Massachusetts and New Hampshire. "Both are easy fixes if they're addressed early, but can be major repairs that are disruptive to tenants if left to escalate." 
Planning to flush something down the toilet or put it in your garbage disposal? Stop yourself and march right over to your trash can instead. Property managers everywhere grumble about tenants trying to get rid of items they shouldn't by flushing them down a drain or grinding them up in the garbage disposal.
You can toss small food scraps into your garbage disposal and toilet paper in your toilet, but pretty much everything else — everything — needs to go in the trash instead. You'll save your property manager the headache of unnecessary repairs and maintenance.
"Don't flush wipes, not even the flushable kind," Ziegler says.