5 Language Tweaks That'll Help Your House Sell for More Money, According to Real Estate Agents
We independently select these products—if you buy from one of our links, we may earn a commission. All prices were accurate at the time of publishing.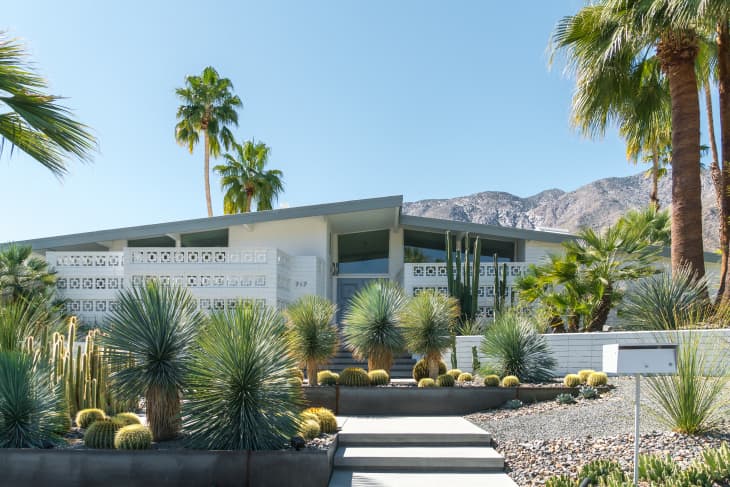 Which sounds tastier: Patagonian toothfish or Chilean sea bass? You probably picked the latter, even though both names describe the exact same fish. (It underwent a rebranding effort in the '70s to sound more appealing.) The words you choose when listing your home matter just as much, and subtle adjustments can heavily influence how much cash a buyer is willing to spend. 
Follow Topics for more like this
Follow for more stories like this
Writing a listing is an art that blends current trends, cultural shifts, and individual preferences, says Tiffany Harris, a broker and co-owner of Harris Hawkins & Co. Real Estate Brokerage in Baltimore. "You might have two properties in a neighborhood, and you need to cater to who you believe that buyer is for each," she says. Here, Harris and other brokers offer their favorite ways to zhush up your listing and get top dollar for your home.
Instead of: Updated
Use: Thoughtfully renovated
People want their home to feel current and have all the modern conveniences, but not at the expense of historical charm. "You want to make the space sound like it was thoughtfully planned, to make it sound like it flows," says Brandi Hawkins, who co-owns Harris Hawkins & Co. Real Estate Brokerage with Harris. By using terms like "thoughtfully renovated," you'll show people that the space cohesively combines the old with the new.
Instead of: Saying it's bright
Use: The direction the windows face
Everybody wants a home that's flooded with natural light — that's a given, says Erica Olden, a real estate broker with Baird & Warner in Evanston, Illinois. "When you walk into a place that's dark, even if it's gorgeous, people want nothing to do with it because it just feels gloomy," she says. Describing the exact direction of the exposure, however, helps people get an even better idea of how light will shift through the space during the day. "If it's not in the listing, some people will say, 'I need you to ask what direction this is facing,'" Olden says. "And they won't even see it if it's the wrong direction."
Instead of: Master bedroom
Use: Primary bedroom
The reckoning over racial injustice has led agents to rethink problematic terms, no matter how mainstream they are. "We've gotten away from 'master bedroom,' 'master bathroom,' and 'owners' bedroom,'" says Hawkins, as all of those terms are rooted in slavery. Swapping out "master" for "primary" creates a more inclusive listing that focuses on the size of the room rather than centering whiteness and suggesting dominance of one person over another. Isn't the goal to make all people feel welcome in your home?
Instead of: Suburban
Use: Urban-inspired community
Right now, people want the yards and personal space that come with living in the 'burbs. (Thanks, COVID.) But just because they're departing cities in droves doesn't mean they want to leave the energy of a metropolis behind. "In real estate, you're not supposed to say that an area is quiet," Hawkins says. "'Suburban' is associated with quiet and less noise and hustle and bustle." The solution: Focus on what gives the area an urban-ish feel, such as an accessible downtown, abundant public transportation options, or mixed-use developments that include buildings with stores on the bottom and condos on top. 
Instead of: Noting a feature
Use: An experience 
It's all about helping buyers envision themselves in your home. "People like to read a description that hits the elements of what it's like to live in that space," says Olden. "Rather than just saying 'front porch,' I'll say, 'Enjoy the twinkling lights on the back porch with a cocktail.'" Describing an experience — the more detailed the better — is also a good way to highlight your home's proximity to things. For example, you could write about waking up each morning and getting to your favorite coffee shop in minutes. "But you even want to name the coffee shop," Olden says.