5 Real Estate Trends We'd Really Like to Leave in 2021
We independently select these products—if you buy from one of our links, we may earn a commission. All prices were accurate at the time of publishing.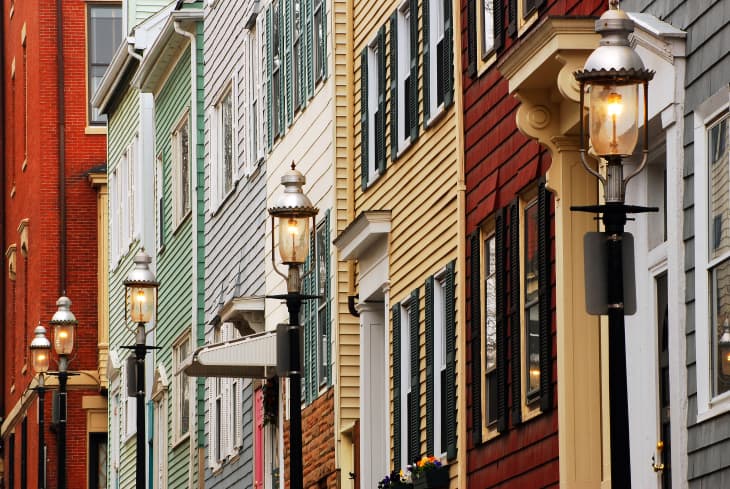 It's fair to say that the real estate market of late has left everyone a bit dazed. House hunters are worn out by bidding wars. Sellers who unloaded their houses quickly now can't find places to move on to, thanks to low housing inventory. And real estate agents are working at breakneck speed to keep up with it all.
Follow Topics for more like this
Follow for more stories like this
Here are some real estate trends that are contributing to the chaos — and here's hoping they'll fizzle out in 2022.
They don't call it a war for nothing, but many homebuyers would likely agree it's better not to go blindly into battle. Patty Matus, a real estate agent with Century 21 Alliance Realty Group in Ulster County, New York, has seen many disappointed buyers get outbid and thinks they would have more of a fighting chance with a transparent bidding process. 
"I'd love to see more agents disclose the specific amounts of other offers," Matus says. "This way, a buyer will know for sure if they can still participate and possibly win." She says that it's up to the seller to agree to keep things open, though she understands that this could likely undermine their selling strategy. "But from a buyer's point of view, it would take a lot of the stress and mystery out of buying a house," she says.
Rents higher than mortgage payments
"In many major cities, rents are even more than the cost of a starter home," says Lyle David Solomon, a California-based finance expert and principal attorney at Oak View Law Group. Realtor.com reports the first double-digit rise in rents on record, up 11.5 percent from August 2020 to the same month this year. This is staggering, considering that home prices are up 8.6 percent. 
It makes financial sense to buy, but with such low inventory, it's hard to break into the housing market. As would-be buyers continue to rent, higher rents are cutting into their ability to save for a down payment, and so homeownership remains elusive. "Along with student loan debt, rising housing costs can be a significant financial burden," Solomon says. "The cost of rent must be reduced in the year 2022."
Some might find it heartwarming to receive love letters from buyers, singing the praises of the property and expressing how it would be a dream come true to live there and raise a family. But buying a home is not an essay contest, nor is it a job interview. And telling the seller any personal information about yourself could result in discrimination that violates the Fair Housing Act. 
The house is supposed to go to the highest bidder and/or the buyer who is most likely to actually close on the home. Any mention in a letter of the buyer belonging to one of the protected classes under the act — race, color, national origin, religion, sex, familial status, and disability — could be grounds for discrimination. Oregon has already banned love letters, so it should be interesting to see if any states follow suit.
Waiving home inspections and appraisals
This is one of the biggest risks homebuyers can take and yet so many have flung caution to the wind. According to the National Association of Realtors, 25 percent waived the home inspection fee in order to make their offer more appealing to sellers. It's an aggressive tactic that could work, but you could also be left with a host of structural issues that are now on your plate as the new homeowner. 
The same madness applies to waiving the appraisal contingency — NAR says that 28 percent of homebuyers were willing to do that. That's bad news because if the appraisal comes in lower than the amount you've agreed to pay for the home, you'll have to pay the difference in order to secure the mortgage. 
Inaccurate or exaggerated listings
While it's true that a listing can only say so much about a home, some house hunters are calling shenanigans on descriptions that are misleading or just plain wrong. 
Kelly, a homeowner from the Philadelphia area, was perplexed by condo listings featuring amenities that were actually not available at the property. "Most notably, I was in a deal because they said I could add a washer/dryer [to the unit]. And when [my agent and I] went to move forward, the HOA had banned future installations," she says. Despite loving the space, in-unit laundry was on her must-have list, so Kelly backed out of the deal. She wound up buying another unit in the same condo complex where the washer/dryer was already installed and previously approved by the HOA.
Sally, a house hunter in Matawan, New Jersey, is tired of seeing listings rave about features that might have once dazzled homebuyers but are now either standard or even outdated. "I hate listings that talk about granite countertops and stainless steel appliances like they're amazing features," she says. "Believe it or not, it can still be a very dated kitchen even with both those finishes."
If you're continuing or beginning your home search in 2022, resolve to do so with a mortgage pre-approval in hand and a healthy dose of humor, like Laura McGurk, a licensed real estate agent with Century 21 Breeden Realtors in Columbus, Indiana.
"The main [real estate trend] that I'd love to leave behind in 2022 is the need for running shoes every day at work," McGurk says. "We have to run so fast to new listings and just hope and pray that we are the first ones there. It's a mad dash to get a showing — I'd much prefer my heels."