These Are the Scariest Basements From Iconic Horror Movies and TV Shows
We independently select these products—if you buy from one of our links, we may earn a commission. All prices were accurate at the time of publishing.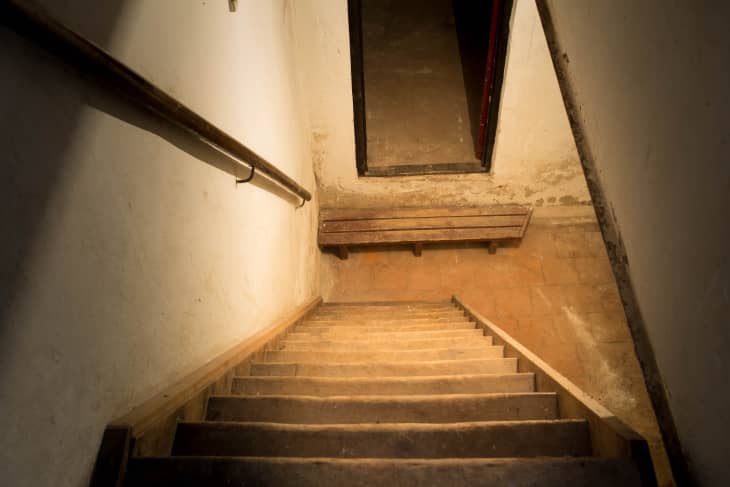 Spooky season has arrived. If you're looking for a unique way to celebrate, finding out the scariest basements and crawl spaces in pop culture might be fitting.
"The Silence of the Lambs" received the highest Basement Evil Score of 10, which Ohio Basement Authority said has one of the most terrifying settings. "In the basement of Buffalo Bill's house, there was a dry well where he kept the kidnapped women. He then starves them so it's easier to remove their skin. For filming, the producer found the old Victorian in a village outside of Pittsburgh, and it recently sold for $195k in 2016."
"Get Out" came in close second with a rating of 9.6. Ohio Basement Authority described it as "a set in a classic and innocent-looking colonial house in Alabama. However, the basement is terrifying. Chris is strapped to a chair, and there's a laboratory for transposing consciousness."
Others highlighted in the ranking include "Stranger Things," "A Nightmare on Elm Street," "The Rocky Horror Picture Show," "Parasite," and "A Quiet Place." All the findings were summarized in a fun infographic, which you can see here, that includes a graph plotting each movie and TV show on an x-y axis based on their Movie Scream Factor and Basement Evil Score. There are more in-depth details at the bottom of the page as to why each movie and TV show achieved its Basement Evil Score, too.
So if you're like me and avoid horror movies and scary TV shows at all costs, these brief synopses give you the gist without actually having to watch. And if you're the opposite, go forth and rewatch to your heart's content.