This Special Kind of Home Inspection Could Save You Thousands of Dollars
We
independently
select these products—if you buy from one of our links, we may earn a commission. All prices were accurate at the time of publishing.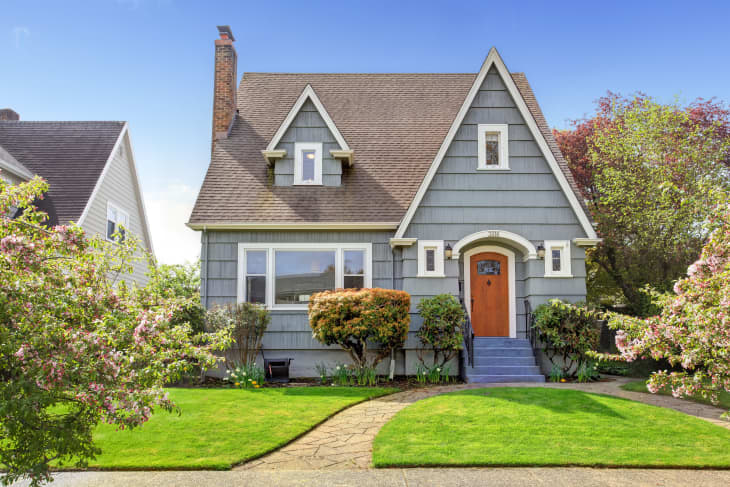 Many buyers know to do a home inspection to find any hidden problems in a home for sale, but not as many people know to do a sewer inspection that focuses on the sewer lines running from the house to the street. In fact, they're often unaware that they're responsible for the sewer lines between their house and the road, rather than the municipal water company. Problems with these lines could result in a very hefty price tag for repairs.
Imagine moving into your home and, after just a few months, you discover water flooding your basement. And not just any water. Sewer water. Smelly water. That water is getting into all of your belongings, seeping into the walls, getting under flooring, and making a giant mess. Once you finally get a plumber out to the house, they say it's a blockage in your sewer line.
Easy fix, right? Not always. You may have more to pay than just a plumber. You'll likely have to pay for someone to come clean up the water and ensuing mess, to replace the flooring, and to repair any damage to the walls. In addition, you may need someone to paint those walls or have to replace any damaged belongings. Those bills could add up very quickly.
"It's always a good idea to have a sewer line inspection before you buy a home so you can identify any problems before they arise," says Catherine Keo, office manager at The Original Plumber in Woodstock, Georgia. "The most common cause for sewer backups here in Woodstock is old and outdated plumbing. Older, clay sewer pipes can easily fall victim to weeds or tree roots, which can easily clog the lines. Knowing the condition of the sewer line before you close can help you save time and money in the long run so you know exactly what to expect."
Sewer and drain issues can range from something as simple as clearing out debris to replacing entire pipelines through full excavations in the ground. "Several factors can cause sewer line damage, including broken pipes, clogs, pouring grease down your [kitchen] drain, and flooding," Keo says.
The cost for these repairs can be as little as $300 for a snaking process to clear the lines to a $30,000 excavation, says Kevin S. Wade, owner of Empire Sewer and Water NJ in Hasbrouck Heights, New Jersey.
"I always recommend potential homebuyers have a camera inspection performed at an approximate cost of $200 to ensure there are no issues with the sewer lines, or, if there are any issues, to clearly identify them in real time and discuss with the home seller," he says. "Too many times I get calls from new homeowners who, only after moving in, realize the drainages are slow or backed up. Unfortunately, home inspections required during a purchase do not get this in-depth."
The sewer line inspection should be completed in tandem with the home inspection so any potential problems can be addressed with the seller at the same time. That way, when you move into your new home, you can have peace of mind that your plumbing is in good shape — both in the house and in the sewer lines.