These Are the Top Spring Cleaning Tools You Need to Have, According to TikTok
We
independently
select these products—if you buy from one of our links, we may earn a commission. All prices were accurate at the time of publishing.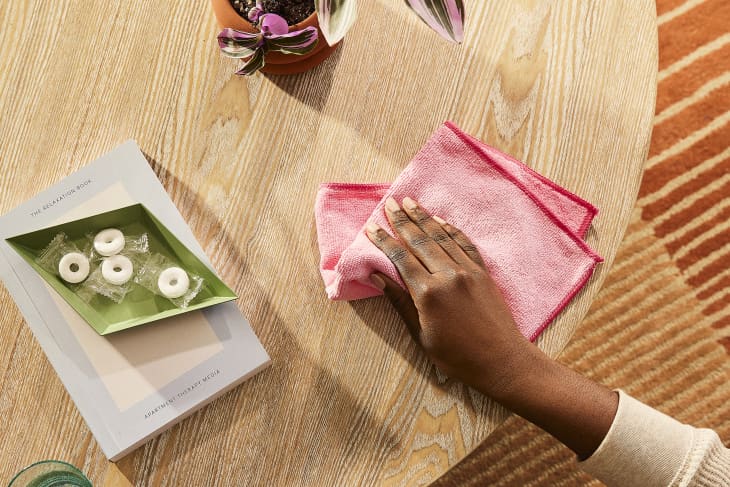 It's officially March, which means spring is right around the corner… even if it doesn't quite feel that way where you live. If you're looking to get ahead on spring cleaning, the shopping and payment pros at Klarna have shared the top items you must have on hand to tackle spring cleaning with ease.
Using data compiled from online Klarna purchases in the U.S. between February 2022 and February 2023, these items are all making waves on TikTok due to their usefulness and ability to transform your space as the seasons change. TikTokers are leaving no stone unturned or tub unscrubbed, and the data makes a great jumping off point for your own cleaning projects ahead.
Dusting is one of those annoying but necessary cleaning tasks, with the pros noting that purchases of dusters have increased by 205 percent in the past six months amongst Klarna shoppers. In the last month alone, lint rollers (a lifesaver for both clothes and furniture alike) have seen a 144 percent boost, proving that dirt, dust, and lint is no match for TikTokers and Klarna shoppers.
Keeping your kitchen essentials clean, sparkly, and well-organized is also of utmost importance, with the data showing a 178 percent spike in purchases of the TikTok-beloved Scrub Daddy in the past six months, while purchases of glass rinsers have also jumped 166 percent in the past year. In the last two weeks, Klarna buyers have purchased plastic bag holders 39 percent more frequently than the two weeks prior, and there has been a 47 percent bump in the buying of cereal dispensers within the past month, both of which eliminate common pantry annoyances and disarray.
When it comes to the bathroom, over-the-toilet cabinets have been purchased at a 73 percent increase since the beginning of 2022, while tub scrubbers have been purchased at an increase of 92 percent in the last month.
Any of these items would make for a worthy addition to your deep cleaning arsenal, so if you don't already have 'em on hand, now's your chance to click "add to cart."