7 Things You Should Never Store on Your Window Sill, According to Real Estate Experts
We
independently
select these products—if you buy from one of our links, we may earn a commission. All prices were accurate at the time of publishing.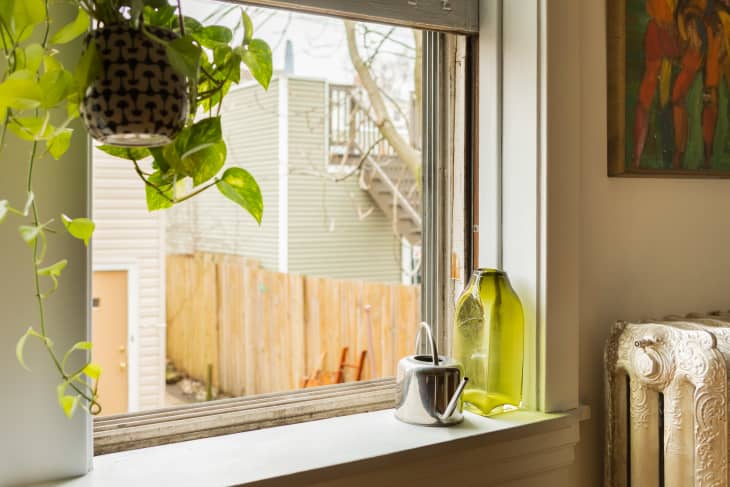 When home experts tell you to use every inch of your space, they're probably not referring to your window sill. While a window frame can serve as a built-in shelf in a room, it can also be a potentially hazardous place for extra bits and pieces to pile up.
"Windows are such vital pieces of a home and play a very important role to the vibe of the space," says home stager Katherine Gonzales of Antlers and Arm Chairs. 
The number one goal of a window is to let as much natural light into the room as possible. So don't inhibit this process by putting things in the window's way, she says.  
"Clear and open windows provide natural light," says realtor Tina Wilcher of Century 21 Exclusive Properties. "Open windows allow fresh air to flow in and could be useful in cooling down a home on hot days, which saves on electricity cost." 
For example, because of the temperature fluctuations, most food and edible items should stay off the window ledge, Wilcher says. Due to the direct sunlight, items can spoil — so no candy dishes or chewing gum should rest there.
"Food is the quickest way to attract all unwanted bugs and animals not only to your window but into your house as well," she says. 
Gonzales says not to keep anything fragile and breakable near an open window. "One small gust of wind, and the items will be knocked off and shattered," she says.
Wilcher says to consider leaving chemical cleaning agents away from the window sill. She explains the changes in weather and temperature can cause cans to combust or make the chemicals less potent.
Mirrors or items with mirrored surfaces
Wilcher says another safety hazard to watch for are mirrors, which can reflect rays of sunlight. Putting mirrors or accents with mirrored surfaces on a window sill has the potential to cause a fire. 
Candles will melt in direct sunlight, and their wicks could droop into the melted wax, making those candles harder to revive once they've seen the sun.
Wilcher also notes that electronics and virtually anything else that can be damaged by water leaks (thanks, rainy days!) or prolonged periods of sun or heat exposure, shouldn't be kept on the sill. This could cause them to become discolored or destroyed.
The bottom line? Most items, including clutter of any kind, shouldn't pile up on your window sill.
"Clutter represents unfinished tasks, which can be overwhelming and depressive for some people," she says.  
If you're selling your home, the number of things you can leave on your window dwindles to zero, Gonzales says. As a home stager, she suggests that owners declutter and "create a breath of fresh air for the future buyers." 
"The only time that I will even consider using decor on a windowsill is if it is very wide, and in a kitchen," Gonzales says. "And a plant or two is the only acceptable item for a window sill."