I Always Use the 3-Room Rule for Buying Decor, and It Has Saved Me So Much Time, Money, and Energy over the Years
We independently select these products—if you buy from one of our links, we may earn a commission. All prices were accurate at the time of publishing.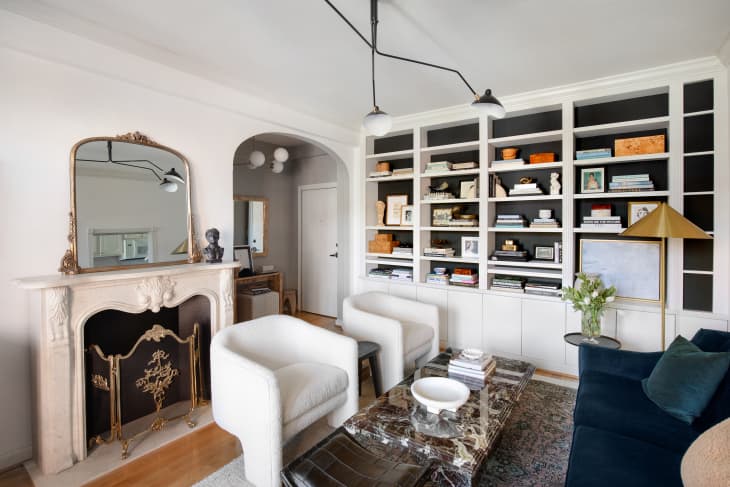 If I've learned one thing about home decorating over the last 15 years, it's that design needs are constantly evolving. The spaces you create when you first move in are so different from the spaces you need a few years later — sometimes a few months later, depending on how quickly life changes. One moment you're looking for a new entryway carpet to wow your new houseguests, and the next you're searching for a washable rug style that traps dirt as said houseguests, family members, and pets trek through your front door.
Follow Topics for more like this
Follow for more stories like this
Once upon a time, I decorated my house so carefully that I obsessed over every nail hole, measured twice and twice more before buying anything larger than a lamp, and analyzed my color choices so much that I steered away completely for a period. Then, I got tired of living in an under-decorated, underutilized space. I stopped designing as though one day I might actually be done, and I started designing the home I needed now (or then, as it was), and accepted that changes would invariably come — lots of changes! 
I started moving things around — and often! It started with lamps and picture frames, then I swapped area rugs and console tables. It was liberating; rethinking the decor I already owned allowed me to maximize unused spaces and refresh the overall look of my home along the way. It also saved me a ton of money. You don't need more stuff to make a space feel fresh — you need flexibility! That's how I found myself following what I now call the 3-Room Rule: The 3-Room Rule means you only buy decor you can see styled in at least three different rooms in your home. 
Before I put a piece of decor in my cart to checkout, I literally picture where I'm going to put it when I get home, then I force myself to think through at least two other places that the item could work now, ideally, or later. You can apply this rule whether you're shopping for a specific item, like a lamp, or something for a specific spot, like a hall table. If I can't think of three other places around my house where it would work or fit, I don't buy it. 
Over the years, I've followed this rule on both a large scale and a small scale. A sofa that started in my den next found a home in my living room, then later moved to my home office. I have a picture ledge shelf that began its house tour on our den gallery wall, then held up books in my kid's room before corralling frames and scented things in my primary bath. The list and journey goes on and on for throw pillows, blankets, frames, vases, and all the other home decor staples you can think of. 
This rule has not only helped me better identify what I really need to buy before shopping, but it has also pushed me to create a cohesive design style along the way. Each room still has its own personality and palette, but because I can easily swap decor pieces around without them feeling out of place, I've created real cohesiveness for my home. If you ask me, any rule that saves time and money — and helps you define your design style throughout your home — is a rule worth following!